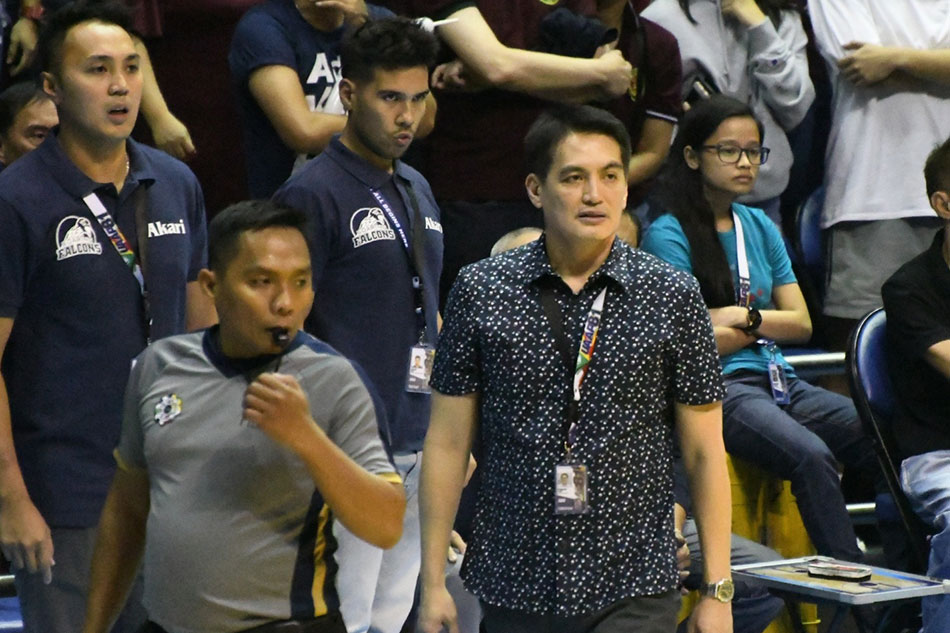 MANILA, Philippines – While he would much rather be playing for the championship rather than making predictions about it, Adamson University head coach Franz Pumaren still offered his thoughts on the upcoming UAAP Season 81 finals between Ateneo de Manila University and University of the Philippines (UP).
Pumaren's second-seeded Soaring Falcons were shocked by UP in the Final 4, with the Fighting Maroons hacking out an 89-87 overtime win in their do-or-die game last Wednesday that was hailed as an instant classic.
Thus, it was UP that set up a best-of-3 finals series against the Blue Eagles, ending a 32-year wait. Adamson's drought, meanwhile, continues. The Falcons have not played for the UAAP championship since 1992.
"I'm disappointed," Pumaren admitted, knowing that his team had squandered a golden opportunity to reach the title round. "But if you look at the overall scenario, what we accomplished is already an achievement."
Now, instead of planning on how to stop Thirdy Ravena and Angelo Kouame, Pumaren could only provide some analysis of the upcoming finals series.
"Well, advantage right now is Ateneo," the former De La Salle University coach said.
"Why? UP is going to be tired of the emotions and everything, physically," he added.
Indeed, the Fighting Maroons only have two days to prepare for Game 1, which is set on Saturday at the Mall of Asia Arena. In contrast, the Blue Eagles have been at work since Monday after dismissing Far Eastern University in their own Final 4 assignment.
However, Pumaren warned that there is something that can lift UP to an upset – and that is their remarkable fan support. A sea of maroon filled Araneta Coliseum on Wednesday, more than matching the huge crowd the Adamson brought to the game.
"With the way they're playing, the crowd support is there," said Pumaren. "They're just like a typhoon surge that is hard to stop."
"The only question is when will the surge stop," he added. "Because they won purely because of heart, and because of the support of the community."
What's certain is that the finals is sure to be a blockbuster affair, said Pumaren.
"It's unprecedented that outside La Salle-Ateneo, it's a jam-packed crowd," the coach noted.
Nearly 21,000 fans watched the do-or-die game on Wednesday, after a crowd of over 14,000 attended Saturday's game at the Mall of Asia Arena.
For more sports coverage, visit the ABS-CBN Sports website.