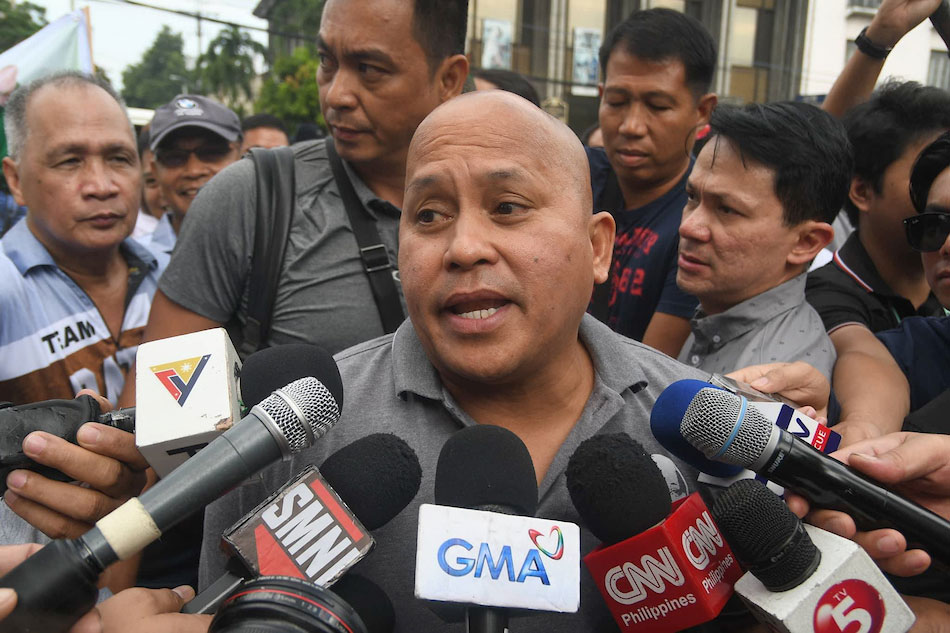 MANILA – Creating a "hit squad" against the New People's Army (NPA) will even the game for state troops, said former Philippine National Police chief General Ronald "Bato" Dela Rosa.
In an interview in Tuguegarao City Wednesday, Dela Rosa said government should step up in its offensive against rebels.
"'Yung mga NPA lang ba ang puwedeng sige, patay nang patay ng government troops? Di ba unfair 'yan? So ang gobyerno maghanap din ng paraan para makabawi din sa kanila di ba," he said.
(Are the NPA rebels the only ones allowed to just kill government troops? Isn't that unfair? That's why the government must find ways to get back at them.)
"Dapat unahan din sila, di ba ganun 'yun? Hindi puwedeng sila lang maghari-harian. Tagal na 'yung problema natin sa insurgency na 'yan dahil palaging nakatali 'yung kamay natin," he added.
(The government must make its move, isn't that the right thing to do? We shouldn't allow them to act like kings. The problem of insurgency has been dragging for too long because our hands are tied.)
Dela Rosa, who is running for senator in the 2019 polls, was in Tuguegarao City to meet with his supporters.
President Rodrigo Duterte earlier said he wants to form his own hit squad to deal with members of an alleged liquidation team commanded by the NPA, the armed wing of the communist movement.
This group, the President said, would be tasked to do nothing else but hunt down suspected members of the NPA's Special Partisan Unit, also known as "sparrows," and target them too.
"I will match their talent of assassinating people," Duterte said.
Critics had slammed Duterte for his plan to create an anti-communist assassination group, fearing this could trigger a spree of killings similar to his bloody war on drugs.
Government has denied involvement in vigilante killings that has marred its anti-drug campaign, saying drug suspects slain in police operations had resisted arrest.
Duterte's remarks were the latest in a series of statements reflecting continuing friction between the government and the communist rebels.
Talks between the two camps fell through last year as Duterte accused the rebels of continuing attacks on government troops despite ongoing negotiations.
The President earlier ordered additional deployment of troops in Bicol, Samar, and Negros provinces to quell "lawless violence" in areas allegedly perpetrated by the NPA. — report from Harris Julio, ABS-CBN News