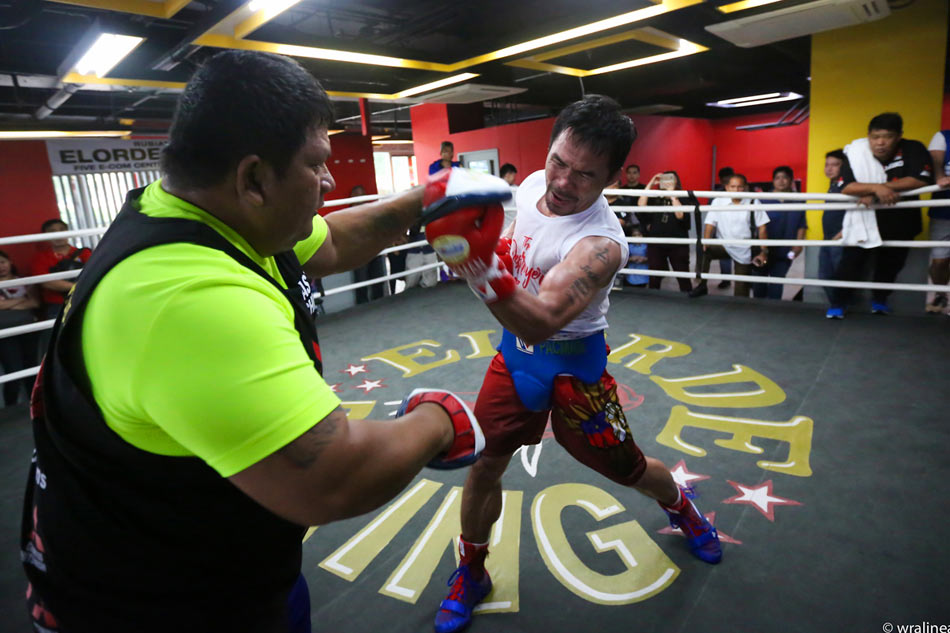 If one were to ask conditioning coach Justine Fortune, Adrien Broner has put himself in a tight situation by accepting the offer to fight Manny Pacquiao.
For one, he said, "The Problem" will have problems taking Pacquiao's punches.
"I don't think Broner can take Manny's power," Fortune said in Joaquin Henson's article posted on Philboxing.com.
"(Marcos) Maidana put Broner down twice and Manny's punch is way stronger than Madiana's."
Another chink in Broner's armor, said Fortune, is his lack of foot movement. This will make him a stationary target for Pacquiao, he said.
"Broner's basically a 1-2 puncher with little foot movement so he's not hard to hit. He has a tendency to sit in the pocket. He likes to counter so he'll wait for Manny to come in but he'll engage," said the Australian coach.
This is why he sees Pacquiao scoring his second straight knockout win on January 19.
"I've always believed that speed and power is devastating and that's what Manny has. If Manny puts his mind to it, he'll knock out Broner just like what he did to (Lucas) Matthysse."
For more sports coverage, visit the ABS-CBN Sports website.