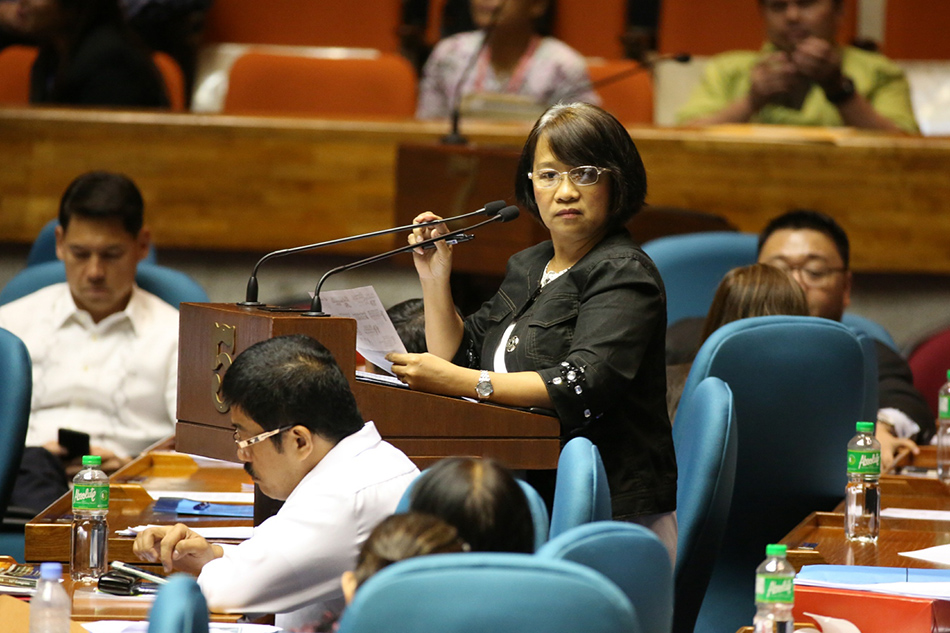 MANILA — A lawmaker who was earlier arrested and detained for alleged kidnapping in Davao del Norte dared the Philippine National Police (PNP) chief to personally observe the activities in a Lumad school.
ACT-Teachers Rep. France Castro made the challenge after PNP chief Director General Oscar Albayalde claimed students in Lumad schools are taught to sing a different national anthem by rebels.
"Ang sasabihin ko lang kay Albyalade, hinahamon kita, sasamahan kita sa isang Lumad school, mag-observe ka, makikita mo kung gaano kagaling ang mge estudyante ng Lumad schools," she said.
Albayalde was quoted earlier in newspaper reports saying these Lumad schools were "teaching something that are way different from what should be taught in schools."
Former Bayan Muna Rep. Satur Ocampo said children in Lumad school are being taught subjects like reading, writing, math, and even agriculture that they can apply in their community.
Castro and Ocampo, along with 16 others, were arrested in Talaingod, Davao del Norte for allegedly kidnapping the students of Salugpongan school for Lumad children
They eventually were allowed to post bail on Saturday.
Both Castro and Ocampo denied the charges and insisted that they were in town for a humanitarian mission as paramilitary groups have been blocking food and other supplies to the Lumad school.
Ocampo said they tried several times to get a permission from the local officials to allow them to go to the school but they got no firm response from anybody as the governor was out of town.
On Wednesday, they learned that the school was padlocked, forcing teachers and students to flee in the middle of the night. He said this prompted the group to meet and rescue the students midway.
"Nagkaroon ng communication 'yung teachers sa Salugpungan, humihingi sila ng tulong. Nag-quick reaction kami, in-organize 'yung mission na parang rescue," he said.
Ocampo said they were initially blocked by authorities at a checkpoint but one of their vans was allowed to meet the fleeing teachers and students.
He said they were again blocked at a police and military checkpoint when they were already transporting the students to Salugpungan school's head office.
They tried to explain that they were just responding to calls for help but the authorities insisted they come with them to the police station where they were told to stay until the morning.
But in the morning, Ocampo said they were surprised that they were already being charged.