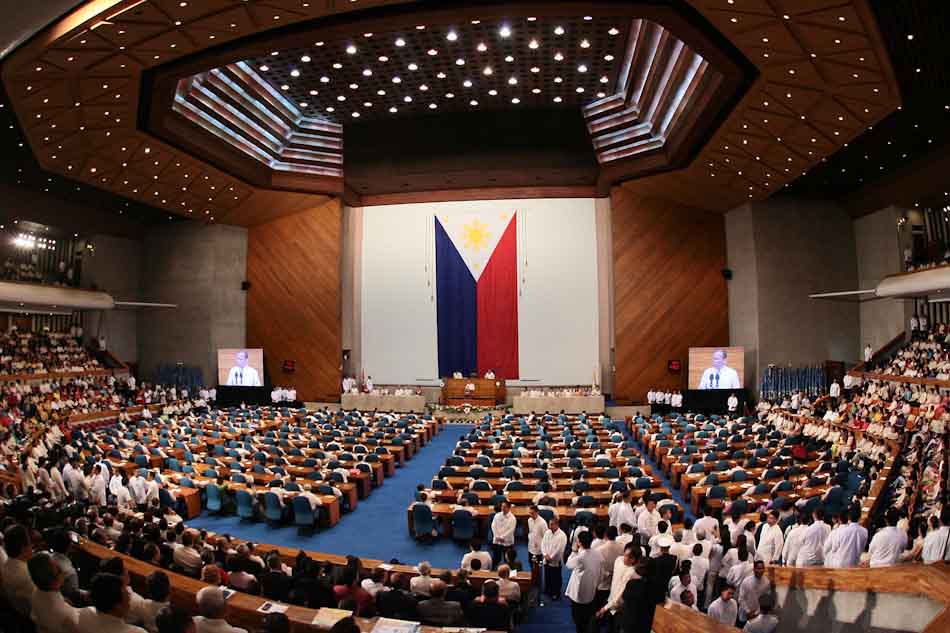 MANILA – The Supreme Court may need to intervene in a dispute on whether the two chambers of Congress should vote jointly or separately during the process of changing the Constitution, Senate Minority Leader Franklin Drilon said Wednesday.
The House has adopted a resolution for both chambers to form a constituent assembly and eventually vote jointly on amendments to the charter.
Senator Panfilo Lacson, however, has filed a resolution calling on the Senate to propose amendments to the 1987 Constitution independently from congressmen.
"Siguro [ito] aabot sa Supreme Court," Drilon told DZMM.
(This issue may reach the Supreme Court.)
Drilon said he personally nixes a joint vote as this will make the voice of the Senate irrelevant, with the 23-man chamber voting against the early 300-member House.
"Kung ang pagpapalit ng pangalan ng isang high school o kalsada ay kailangan ang boto ng Senado, bakit naman pagbabago ng Saligang Batas ay walang boto ang Senado na sarili?" he added.
(If a mere change on the name of a road or school needs the Senate's vote, then why would the Senate be deprived of an independent vote in changing the Constitution?)
Drilon, however, admitted that senators, in a caucus late Tuesday, failed to reach a consensus on the mode for amending the charter.
The Senate committee on constitutional amendments and revision of codes will tackle Lacson's resolution in a hearing Wednesday, he said.
Drilon also reminded fellow lawmakers that charter change should not be rushed.
"Hindi ito toothpaste na paglabas sa tubo, 'pag ayaw mo, ibalik mo," he said. (This is not like a glob of toothpaste that you can easily return to the tube.)
Senate President Aquilino Pimentel III is seeking to submit proposed Constitutional for the people's approval in a plebiscite to be held simultaneously with midterm elections in 2019. Speaker Pantaleon Alvarez, meanwhile, is pushing for a plebiscite to be held simultaneously with the barangay election in May.
Charter change will pave the way for a shift to a federal system of government, which President Rodrigo Duterte said will "correct the injustices" done on the Moro people.