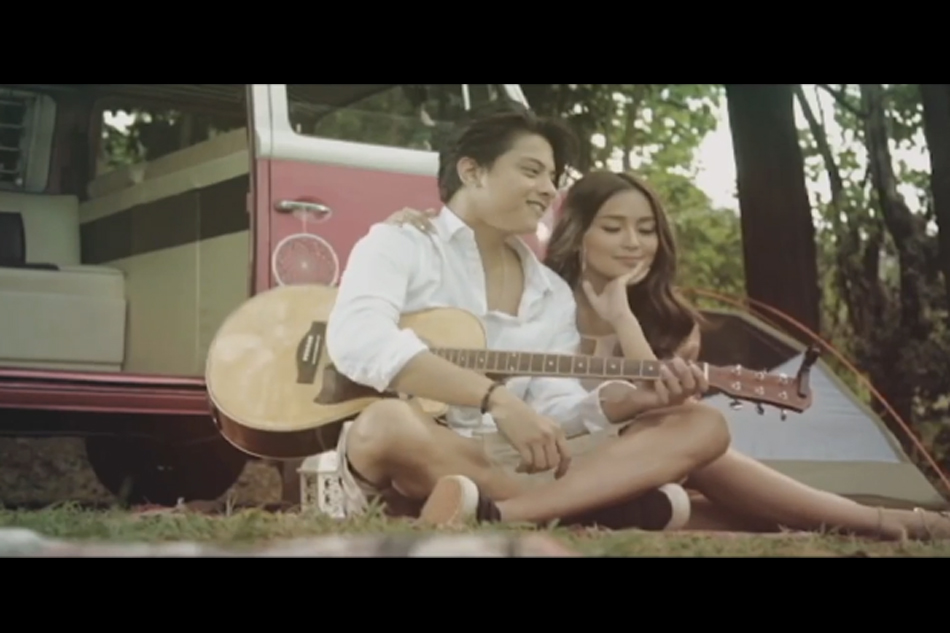 Fans of Daniel Padilla and Kathryn Bernardo have plenty to fawn over. 
There's a new teaser for the much-anticipated summer movie "Can't Help Falling In Love" wherein their idols play a married couple, and now here's a music video that had the two share sweet moments aplenty. 
The relaxing, vintage-toned clip uploaded by Star Music captures the happy pair as they share tender moments together, while Padilla's croony version of "Can't Help Falling In Love With You," the theme song for their new flick, plays in the background. 
Directed by Mae Cruz Alviar ("Crazy Beautiful You," "She's the One"), "Can't Help Falling In Love" will premiere in cinemas nationwide on April 15.