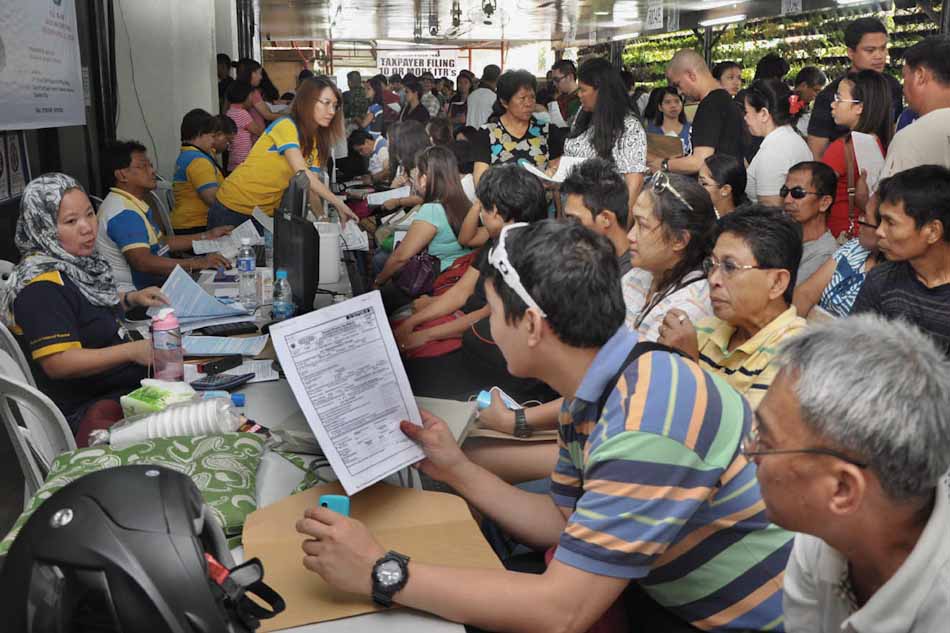 MANILA – President Rodrigo Duterte said lawmakers are expected to pass more measures early next year under his comprehensive tax reform agenda, after signing on Tuesday a bill containing the first batch of reforms into law.
Among the measures that are up for approval by Congress in the first quarter of 2018 is the adjustment in the motor vehicle users' charge, which will help raise more revenues.
The bill approved by Congress last week is expected to raise P92 billion in revenues in its first year, less than the Department of Finance had hoped to raise to fund the administration's ambitious infrastructure overhaul plan.
Duterte has promised to usher in a "golden age of infrastructure" by raising annual spending on it to more than 7 percent of gross domestic product from less than 3 percent before he began his six-year term in 2016.
Finance Secretary Carlos Dominguez had initially supported an earlier version of the bill that sought to raise as much as P162 billion.
The measures under the landmark Tax Reform for Acceleration and Inclusion Act, or TRAIN, will raise just two-thirds of the expected revenues from the first package of reforms, but Duterte is satisfied with it.
"This is just an initial part of our gains," Duterte said at the presidential palace after signing the tax reform and budget bills into law. "I thank Congress again for its commitment to pass the balance by the first quarter of next year."
The balance includes, among others, a general tax amnesty, the proposed adjustments in the motor vehicle users charge and amendments to the bank secrecy law.
Duterte hailed the approved bill as his administration's "biggest Christmas gift to the Filipino people" saying 99 percent of the taxpayers will benefit from the "simpler, fairer and more efficient" tax system.
Reforms under the TRAIN include lower personal income taxes, expanded value-added tax base, higher taxes on petroleum products, automobiles and tax imposition on some sugar-sweetened beverages, among others.
Duterte directed the finance department to submit to Congress early next year the second package of proposed reforms that includes lowering corporate income tax. The department is looking at reducing the rate to 28 percent by 2019 and 25 percent by 2021, from 30 percent now.
He also signed the 2018 budget bill into law, which increases state spending by 12 percent to a record 3.77 trillion pesos, which will also support infrastructure spending.
But while he described it as a "credible budget", Duterte said it was subject to "several line vetoes" that he would discuss in a veto message to Congress. He did not elaborate.