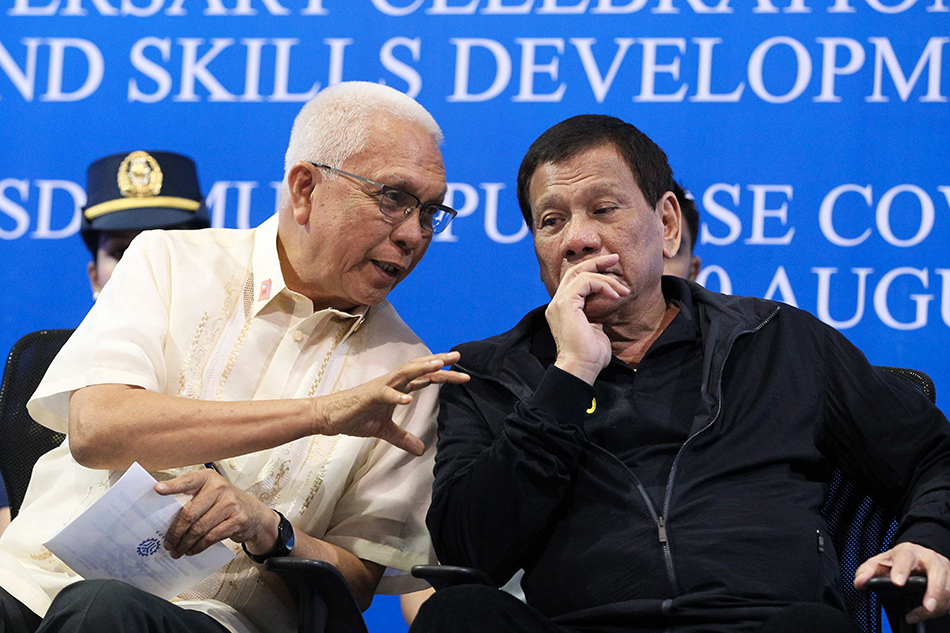 MANILA – President Rodrigo Duterte on Tuesday said his candidate for Bohol governor is his former secretary to the Cabinet, Leoncio "Jun" Evasco Jr., and that he will not endorse the latter's rival because he was never his ally.
Duterte did not mention his name, but he was clearly referring to Bohol 3rd District Rep. Arthur Yap, who is on his last term as congressman.
"This is not a proper forum but ang kandidato ko talaga is Jun," Duterte said in a speech at the turnover of military housing units in Camp Rajah, Sikatuna, Carmen, Bohol.
Duterte said Evasco's rival once asked him to raise his hand in public.
"He asked for it and in public and I don't want to embarrass people," Duterte said.
"But sabi ko, I have to go there sa Bohol and one day announce that you are not my candidate because we were never allied together. You never helped me."
Evasco was a three-term mayor of Maribojoc town before he joined Duterte's Cabinet.
Evasco, 72, was campaign manager of Duterte and was initially offered the post of secretary of Department of the Interior and Local Government, which he turned down.
He started working for Duterte in Davao City in 1989. He served as Duterte's chief of staff from 1998 to 2004 and was Officer-in-Charge of the Davao City Engineer's Office from 2004 to 2007.