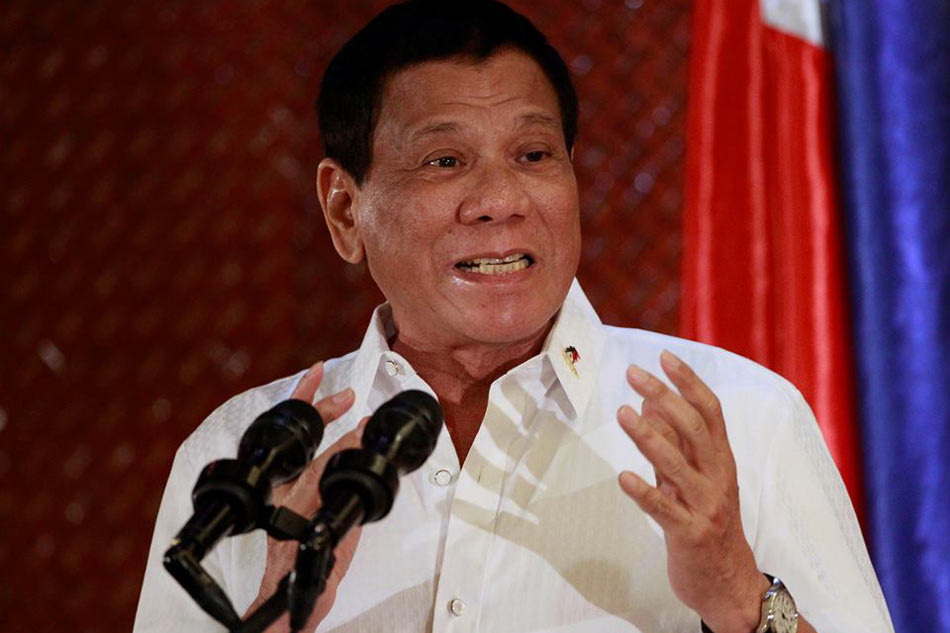 OZAMIZ CITY – President Rodrigo Duterte on Wednesday issued a warning to the relatives of slain drug suspect and former Ozamiz City Mayor Reynaldo "Aldong" Parojinog.
"Kanang pamilyaha na Parojinog, undang na mo'g panghadlok. I will wipe you from the face of the earth. Ingnan ta mo. Tilukon ta gyud mo diri," he said in a speech during the groundbreaking ceremony of the Ozamiz Airport Modernization Project.
(That Parojinog family, stop threatening people. I will wipe you from the face of the earth. I am telling you. I will finish off all of you.)
[LINK: Duterte eyes bringing back Espenido to Ozamiz City https://news.abs-cbn.com/news/11/28/18/duterte-eyes-bringing-back-espenido-to-ozamiz-city]
The President made the remark after Misamis Occidental 2nd District Rep. Henry Oaminal told Duterte that witnesses against the Parojinog clan allegedly received threats.
"The war on drugs in our place is not yet over. There are still remnants in the drug organization who are still at large. Even those in jail remain dangerous as they can still afford to put up prices on the heads of those who put with you. They remain arrogant and confident to threaten witnesses," Oaminal said in a speech at the same event.
Duterte also warned police officers who might be in cahoots with the Parojinog family.
"Hasta nang mga pulis. P***** i**, bantay mo. Ipatawag 'ta lang mo sa Manila. Pag-abot sa airport, diha pa sa airport, ipa-ihaw 'ta na ka," he said.
(Also the police. I am warning you. I will summon you to Manila. At the airport, I will kill you.)
Duterte has also ordered the return of controversial police officer Supt. Jovie Espenido to Ozamiz City.
Espenido led the series of anti-drug raids in July 2017 that left Aldong and 14 others killed.
Aldong's children, Nova Princess and Reynaldo Jr., were also arrested. Both are facing charges of illegal possession of firearms and explosives.
His younger brother Ricardo, also known as Ardot, was arrested in Taiwan in May 2018 after months of hiding. – report from Vivienne Gulla, ABS-CBN News