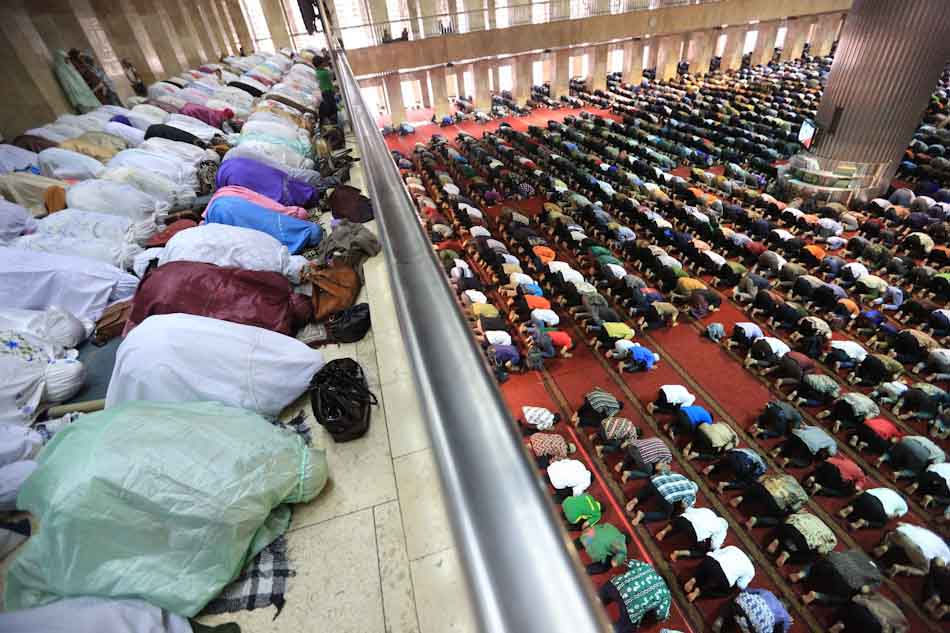 MANILA – Malacañang on Thursday encouraged the public to do good deeds for the poor as the Muslim community marks the start of the holy month of Ramadan.
"By demonstrating the noble teachings of Islam, it is my fervent hope that you continue to do good deeds for the poor and the marginalized members of the society," Duterte said in a statement.
"I ask that you foster a sense of solidarity among all Filipinos by manifesting faith through action. Let us join hands in the shared task of nation-building as we make the Philippines a more inclusive, peaceful and united country in the years to come."
The President also called on the public to "make sacrifices not only to overcome personal difficulties, but also to create meaningful and lasting strides in our communities."
Muslims abstain from eating, drinking, smoking and having sex from dawn to dusk during Ramadan. They only break the fast with an early meal known as suhur and an evening meal called iftar.
Muslims believe the Koran was revealed to the Prophet Mohammed at around the time of Ramadan. It ends with the Eid al-Fitr festival.
The Koran exempts the ill, elderly and others who cannot give up food and water.