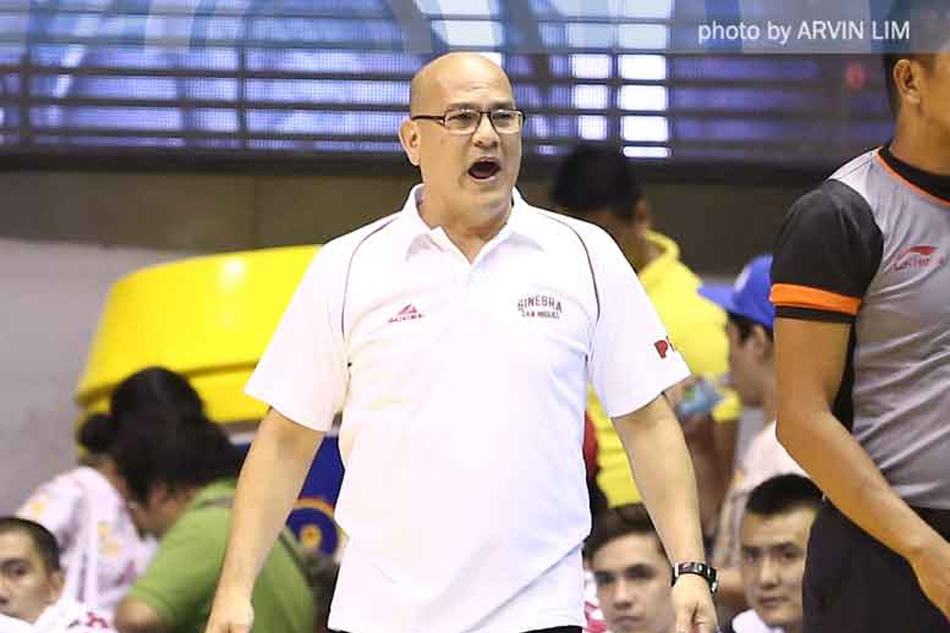 MANILA, Philippines – University of Perpetual Help opens a new chapter of its school's basketball history on Monday, when Frankie Lim makes his head coaching debut for the Altas in the PBA D-League Aspirants Cup.
Inheriting a roster that failed to make a significant impact in the past collegiate season, Lim has his work cut out for him as he begins his stint with Perpetual Help.
He doesn't deny that he is making up for lost time.
"Medyo cramming kami," Lim admitted. "I was just appointed as the head coach last week, and I'll have to make do with the team that I saw pagdating ko dito."
Perpetual Help's mettle will be tested immediately, as it faces a solid Che'Lu Bar and Grill-San Sebastian College squad at the Pasig City Sports Center on Monday at 4 p.m.
The same goes for Go For Gold, whose head coach Charles Tiu is hopeful that their new additions – J-Jay Alejandro, Kent Salado, Matt Salem, and ex-pro Jerwin Gaco – have fully integrated with the core of De La Salle-College of St. Benilde.
The Scratchers battle Gamboa Coffee Mix-St. Clare College in the first game at 2 p.m.
"We're hoping to compete against them, because we're a very young team," said Tiu. "They're a team that's been together for a while. It's going to be a tough challenge for us."
Winners of the past NAASCU tournament, the Coffee Lovers are no pushovers with Aris Dionisio and Chris Bito-on leading the charge.
The Revellers are also seeking to make some noise with a solid San Sebastian core at the heart of the squad, while also picking up huge additions in Aaron Jeruta, Samboy de Leon, and Jeepy Faundo — all of whom are making Lim wonder how his Perpetual side will fare against a team which went deep in the NCAA's stepladder semifinals.
"We'll just have to make the best out of it," he said.
For more sports coverage, visit the ABS-CBN Sports website.