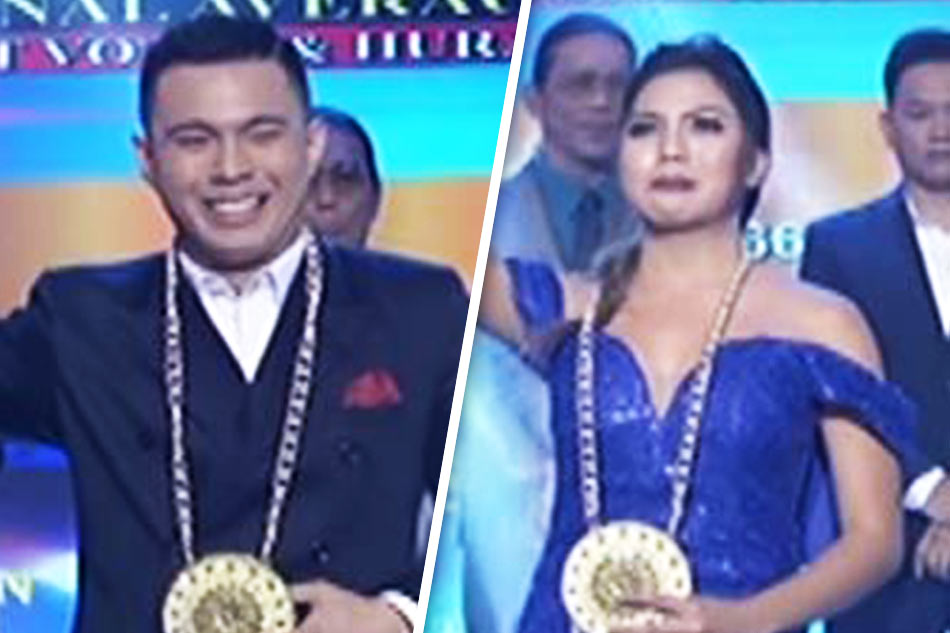 A flight attendant and a singing-contest veteran are the newest "Tawag ng Tanghalan" contestants to advance to the grand finals.
The results of the weeklong semifinals were revealed on "It's Showtime" on Friday.
Anton Antenorcruz, who works in the airline industry, recorded a combined score of 98.7% from the judges and public votes, the most out of all the semifinalists.
Remy Luntayao, who has been joining singing contests for years, got the second highest with 68.4%.
Both won P150,000 each and will join Jovany Satera and Alfred Relatado in the grand finals. The latter 2 booked their spot in the last round during the first round of semifinals held early this year.