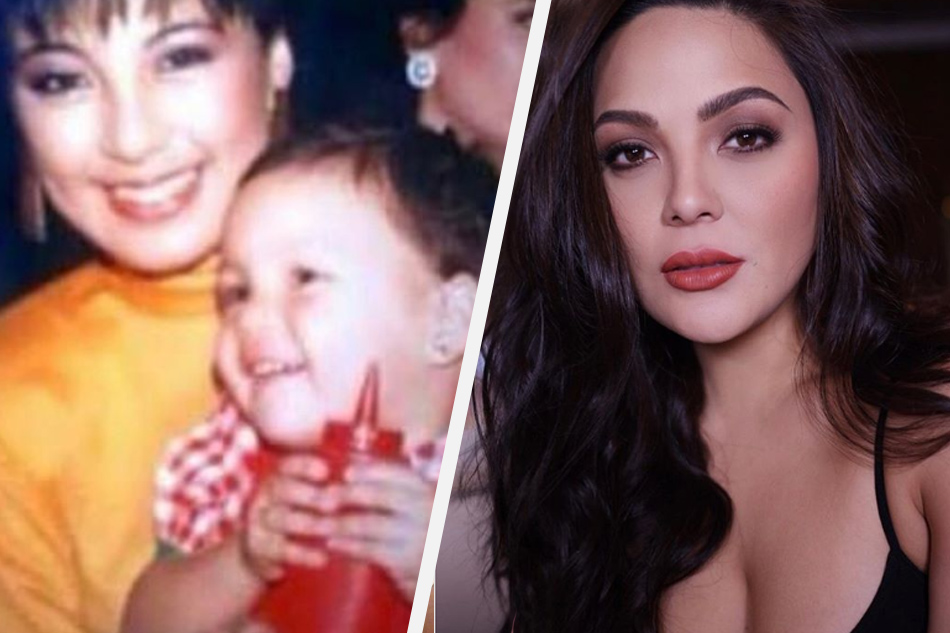 A pensive Sharon Cuneta revealed on Tuesday that she no longer has a close relationship with her eldest daugher KC, her only child with former husband Gabby Concepcion, saying she "somehow just lost her" as the young actress became "too independent."
The showbiz veteran, 52, made the candid statement on Instagram, as she shared a photo of her third child, Miel, as they bonded over watching a TV series, along with her eldest with husband Kiko Pangilinan, Frankie.
She wrote: "I love being with my girls. I admittedly didn't have this kind of relationship na with KC after she turned 13… She had the best of my youth though. And she was the best kid ever! I somehow just lost her somewhere years back… though I love her very much and will be here for her anytime.
"She's a full-grown adult so I don't expect that I'll suddenly have such a big impact on her life now! I wanted her to grow up independent, but medyo too independent na siya which isn't necessarily a bad thing."
Owing to her celebrity parents, who formed a popular "love team" in the '80s, KC also grew up under the limelight despite initially not being part of showbiz. Even as she was based in France for a time for studies, her teen years attracted the fascination of fans eager to see her follow in her parents' footsteps. It was in 2008 when KC finally joined showbiz as an actress.
Currently on hiatus from acting, KC recently made a turn as an entrepreneur with the launch of her jewelry business. This, and her frequent travels which she shares on social media, have apparently made her less present, at least to her mother.
"I just miss that I know I have four kids and am able to share my life with only three," Cuneta wrote. "No bad. All good naman. These three gremlins naman are my joy and 'entertainment' at home! I never like to leave the house when they are with me. I love that we are stuck together like glue. I laugh when my kids laugh with me. Minsan pati when they laugh at me!"
Apart from their apparent distance, Cuneta and Concepcion nonetheless appear to be on good terms. Concepcion, for instance, greeted Cuneta on Mother's Day, while the latter on Wednesday shared a clip where she is shown dedicating a song to little KC during a concert.
"My life's work and the name I worked so hard to build over four decades will never mean more to me than you. My Kristina. I love you with all my heart, my #1," Cuneta wrote.