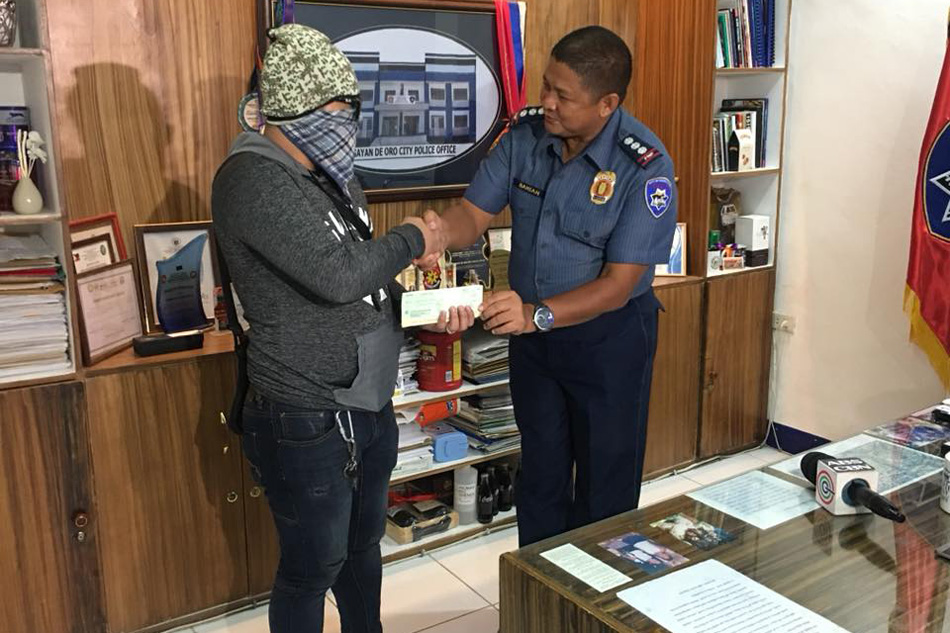 The Cagayan De Oro City Police gave P100,000 cash reward to an informant who helped identify the suspect in the fatal shooting of a traffic enforcer.
"He was the one who provided us details that became our basis for the facial composite of the suspect," said Insp. Jason Sto. Domingo, deputy chief of Police Station 3.
The suspect identified as Mohaimen Macauyag was arrested last Oct. 2017.
Macauyag allegedly shot and killed Cris Cabingas who was monitoring the traffic situation of Cogon public market last Dec. 2016.
Sto. Domingo, however, said the mastermind of the shooting remained unidentified because Macauyag reportedly couldn't identify who paid him to kill Cabingas.
"All the orders that Macauyag received from the mastermind were coursed through using cellphone," he said, adding the suspect had never met mastermind in person. – report from Rod Bolivar, ABS-CBN News