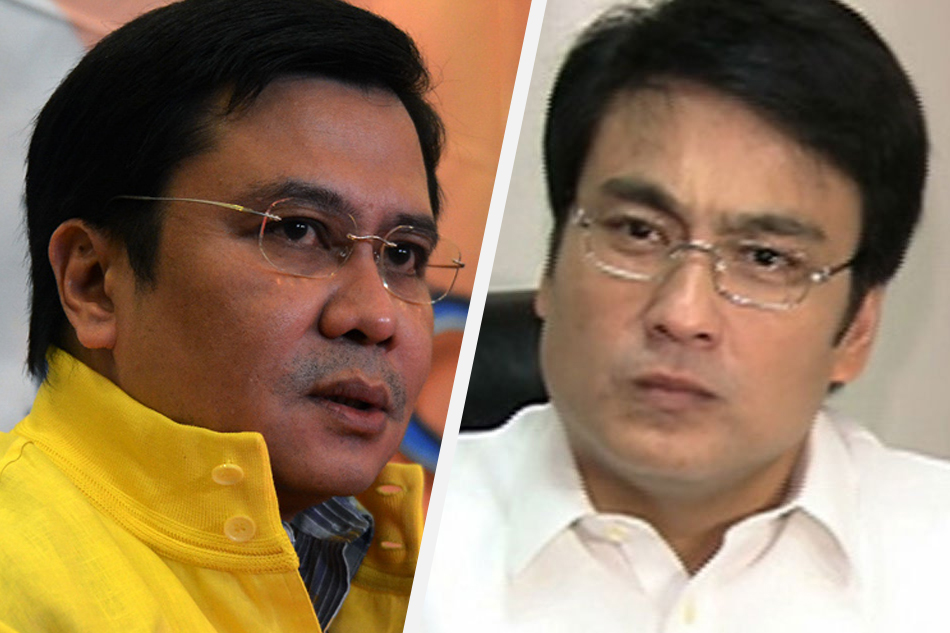 MANILA – Former Senator Jinggoy Estrada hopes the Supreme Court will grant the petition of former Senator Bong Revilla, his co-accused in the Priority Development Assistance Fund scam, to be freed from detention.
"Ako ay nagdadasal na sana ma-grant ng Supreme Court 'tong hinihingi ni Senator Bong para makalaya na siya," said Estrada who was released from detention on bail in 2017.
Revilla earlier filed a petition for certiorari asking the Supreme Court to order the Sandiganbayan 1st Division to halt proceedings on his plunder trial and release him from detention.
Bong Revilla asks SC to release him from jail, halt Sandigan proceedings
http://news.abs-cbn.com/news/01/22/18/bong-revilla-asks-sc-to-release-him-from-jail-halt-sandigan-proceedings
In an interview with the media after his hearing on his plunder case in connection with the PDAF scam, Estrada said he visited Revilla yesterday in Camp Crame.
"He is still in high spirits, although he is complaining about the strictness of all of his guards there," the former senator shared on Monday.
Estrada said the guards suddenly became strict "dahil sa isang babae doon," referring to Senator Leila De Lima who is also detained in Camp Crame for drug-related charges.
Meanwhile, Estrada dismissed the witnesses presented by government prosecutors in his own plunder case.
The prosecution presented 8 residents of Mabitac, Laguna — some of whom are farmers — who all denied having received agricultural package worth P22,000 supposedly from the PDAF of Estrada.
"I have nothing to do with those alleged beneficiaries," he said.