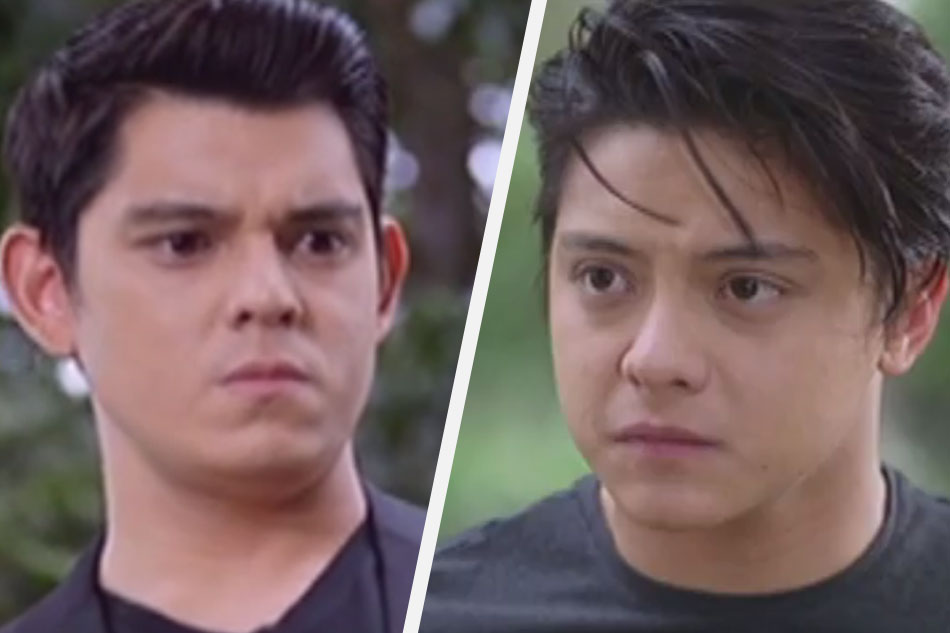 With all the buzz over the transformation of Kathryn Bernardo's Malia, it's easy to overlook the other big reveals "La Luna Sangre" has been dropping, such as the identity of Daniel Padilla's Tristan.
He again faced off with Richard Gutierrez's Sandrino on Thursday, but unlike last time, the archvillain had no intent in killing him. Instead, he made Tristan see his blood lineage, revealing that they may be blood related. "Magkapatid tayo," he tells Tristan.
It was shown earlier this week that Tristan bears a curse, which, according to a prophecy, means that he is a vampire of unrivaled power. He may even be stronger than Sandrino himself.
It remains unknown whether Sandrino's claim that they have the same father, Magnus, holds any water but fans have been eagerly theory-crafting about the newest twists, leading to the show being the most talked about topic on Twitter following the episode.
Some are even suggesting that Malia, dubbed as the chosen one of who's destined to kill the strongest of vampires, will have to someday face Tristan, whom she is in love with.
When all of us thought Sandrino was Tristan's father but reality said they're brothers. Me is so shookt 🙊#LLSKadugoKita

— Rochelle, RRT (@rochellehervias) December 7, 2017
Interesting plot twist. Tristan-Malia-Sandrino— this trio is the real core of La Luna Sangre. #LLSKadugoKita

— Carla Jean (@TOneTGAwayyyWP) December 7, 2017
Hands of applause to you, @imdanielpadilla! You totally nailed that scene. What a versatile actor you really are. 👏 #LLSKadugoKita

— the revenger squad soon (@jochendria) December 7, 2017
Grabe, Tristan talaga is the balance of this universe.

He would be the one who would have to choose between Light & Dark – very Anakin/Luke Skywalker #LLSKadugoKita

— AJ (@wayne_kyle26) December 7, 2017
MAGNUS IS FATHER OF TRISTAN!!! #LLSKadugoKita

— DJP Global (@DJPGlobalOFC) December 7, 2017
I can imagine this now:

Malia holds Tristan, whispers, "Pikit mo mga mata mo."

She strikes his heart with knife. He looks at her, tears in her eyes, she whispered in reverence, "Mahal na mahal kita Tristan."

"Salamat, mahal kita Malia." #LLSKadugoKita

— AJ (@wayne_kyle26) December 7, 2017
Applause for DJ in those Tristan-Sandrino sequences. He delivered so well in every expression, line and emotion. Good job, DJ!

— KathNiel Pelikula (@KNPelikula) December 7, 2017