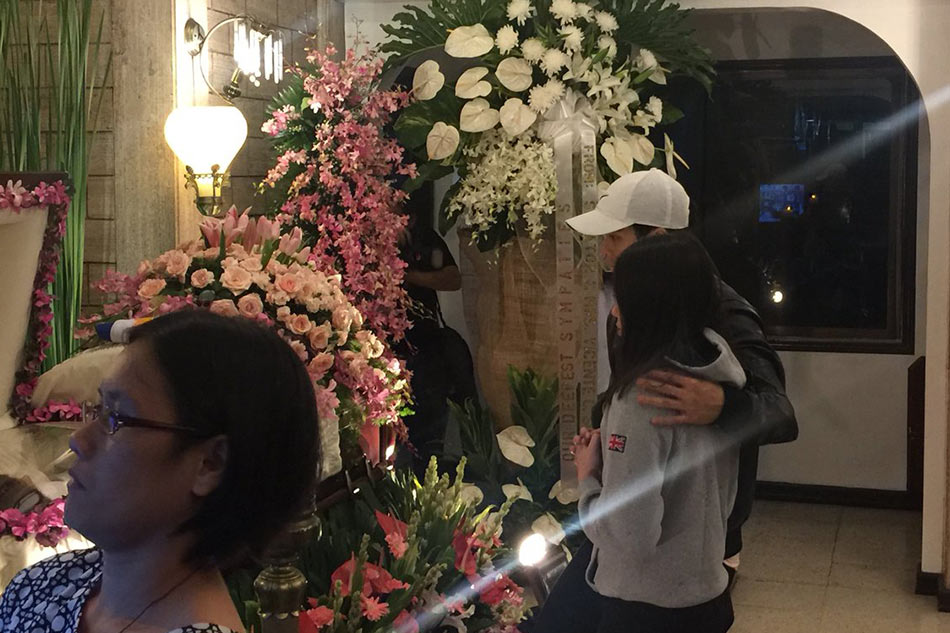 Elmo Magalona and Janella Salvador joined mourners at Isabel Granada's wake held at a chapel in San Juan City on Thursday night.
Funeral flowers flanked the actress' rosewood coffin, while a huge screen displayed photos of her, as seen in the snaps taken by ABS-CBN News' MJ Felipe.
Magalona and Salvador worked with Granada for a TV special.
JUST IN: Isabel Granada is now here at Sanctuario de SanJose chapel in Greenhills. Ex husband Jericho Aguas is here together with family friends, Bianca Lapus, Janella Salvador and Elmo Magalona. pic.twitter.com/Dh1dZNK1Q3

— MJ Felipe (@mjfelipe) November 9, 2017
Bianca Lapus, Granada's close friend who organized the wake, was also pictured alongside her family, including Granada's ex-husband, Jericho Aguas.
The scheduled four-day wake will be opened to the public starting Friday.
Granada, 41, was pronounced dead Saturday after she fell into a coma during a meet-and-greet session with fans in Doha. The condition that led to her collapse was described as a brain hemorrhage indicating aneurysm, which in turn affected her heart.
The actress first shot to fame as a child and teen star in the 1980s. She began her career as part of the iconic talent and variety show, "That's Entertainment."
She is survived by her husband, Arnel Cowley, and her stepdaughters, Sarah and Abbey.
Arnel Cowley, Isabel's husband, arrives and couldnt hold back his tears as he describes Isabel. Arnel also thanked all Isabel's friends for all the help. pic.twitter.com/V7vrwmHgZI

— MJ Felipe (@mjfelipe) November 9, 2017
In an interview with reporters Thursday morning, Cowley said: "I don't know what I'm going to do" following Granada's death.
"We did things together, we traveled together . . . Now that she's gone, I really don't know what I'm going to do," he said.
"Pero somehow I'm going to try to push through. She was a loving wife, a caring person. She's always giving time to people and she's just a people's person. Very loving."