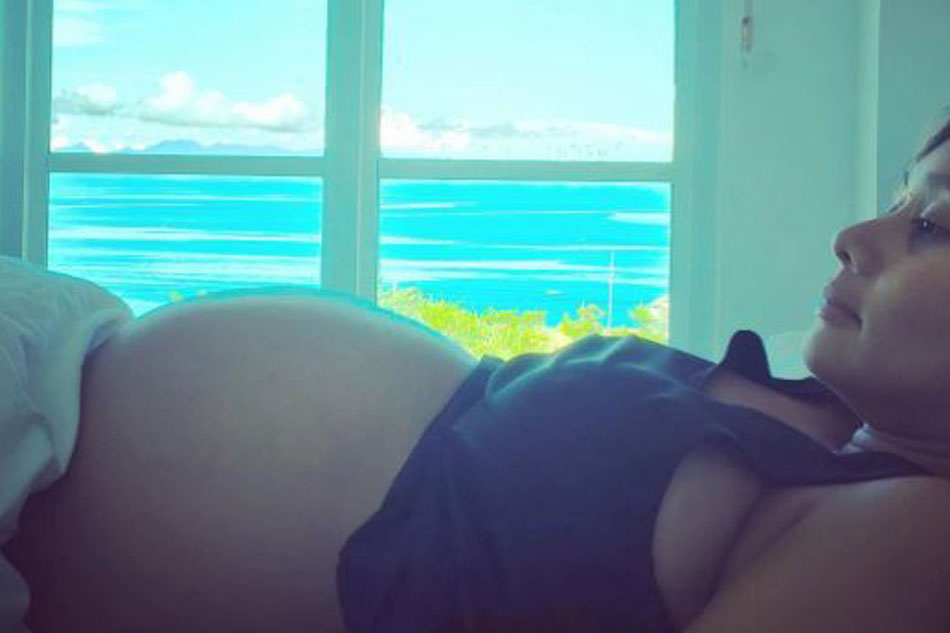 MANILA – She first revealed her pregnancy last March. 
And Kitchie Nadal proved it's only a matter of time before she and her husband, Spanish journalist Carlo Lopez, welcome their first child as she put her massive baby bump on display on Instagram. 
The "Huwag na Huwag Mong Sasabihin" hitmaker shared a photo of Lopez kissing their soon-to-be family member, and revealed that she will be giving birth in six weeks. 
She also posted a short clip of her beaming as she took an ultrasound test, in addition to daring her fans to come up with a name for their baby boy. 
Nadal first shared news that she is expecting through Instagram, showing to her fans her baby bump. This will be her and Lopez's first child. 
The pair married in 2015.