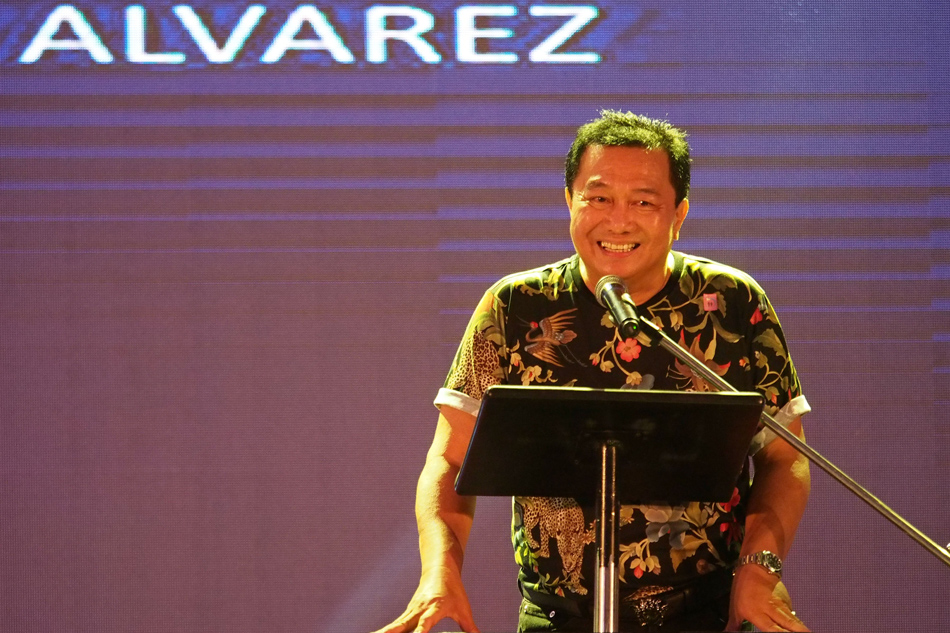 MANILA – House Speaker Pantaleon Alvarez on Friday celebrated his 60th birthday in a party that gathered a power crowd at the Tagum City Hall in his native Davao del Norte.
Some of the country's top officials graced the event, including President Rodrigo Duterte and Senate President Aquilino "Koko" Pimentel III, Alvarez's fellow stalwarts in the ruling Partido Demokratiko – Lakas ng Bayan (PDP-Laban).
Also present at the celebration were Chinese Ambassador Zhao Jianhua and Russian Ambassador to Manila Igor Khovaev.
Here are some photos from the Speaker's birthday bash.
House Speaker Pantaleon Alvarez welcomes President Rodrigo Duterte to his birthday party. Handout
Senate President Aquilino Pimentel III shakes the hand of House Speaker Pantaleon Alvarez. Handout
Chinese Ambassador Zhao Jianhua (left) and Russian Ambassador Igor Khovaev (right) were among guests invited to House Speaker Pantaleon Alvarez's birthday party. Handout
House Speaker Pantaleon Alvarez thanks guests who attended his birthday party. Handout
House Speaker Pantaleon Alvarez thanks guests who attended his birthday party. Handout