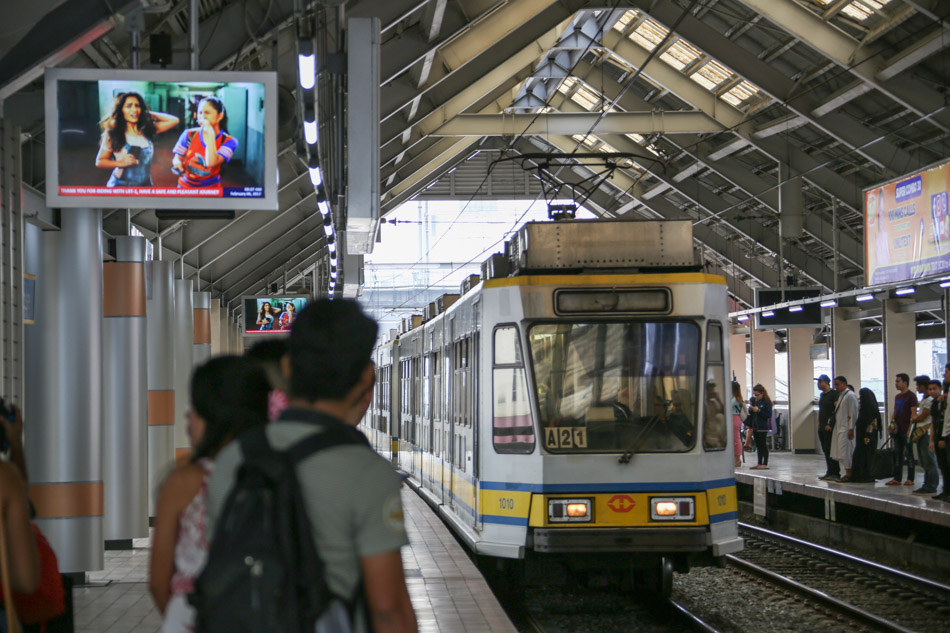 MANILA – There were no untoward incidents in the LRT-1 as millions thronged downtown Manila for the Black Nazarene procession earlier this week, its operator said Thursday.
The LRT-1, the oldest of the capital's 3 elevated railways, ferried 565,928 passengers on the day of the "Traslacion" on Jan. 9, up 14 percent from 494,323 in the previous year, Light Rail Manila Corp president Juan Alfonso said.
"There was zero incident for that day with 96 light rail vehicles (LRVs) comprising 30 trains on the line," he added.
The LRT-1 extended operations until 11 p.m. last Monday to accommodate the devotees.
Some 7.6 million people, some barefoot, joined the 22-hour procession from the Quirino Grandstand to Quiapo Church in the annual display of faith in predominantly Catholic Philippines.