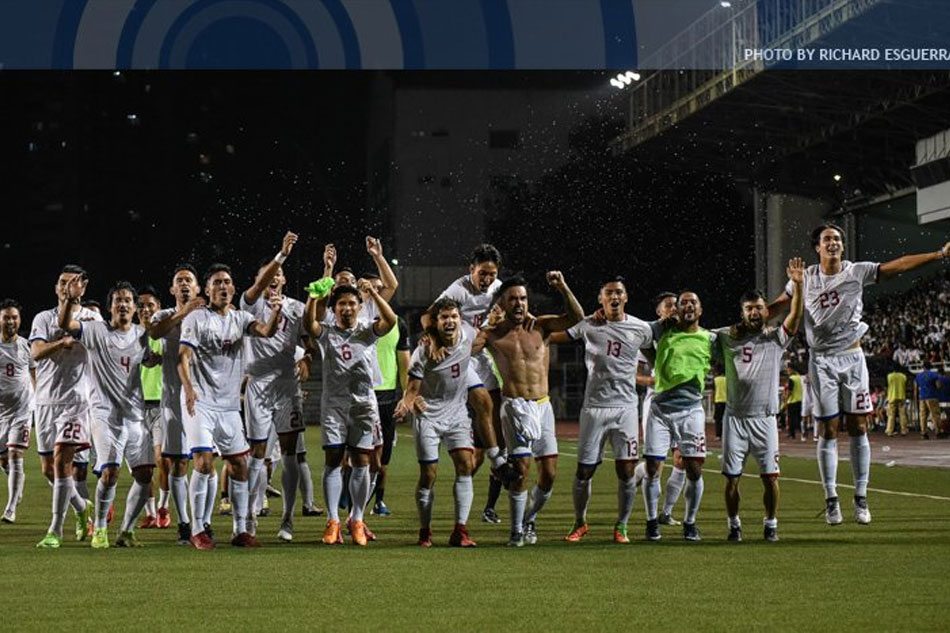 The Azkals' bold dash for Suzuki Cup glory ended in the very place that vaulted them to the world stage as Vietnam ran away 4-2 winners on aggregate in the semifinals in Hanoi.
The top-4 finish (2-2-2) is still something to be proud of as the Philippines returned to this stage after missing out last time. And the Azkals also are the first team to score against Vietnam all tourney long and they found the back of the net twice. Of the two, the last is mere consolation.
There are however things to learn.
The Philippines sorely needs to get younger and bring in skilled players
Vietnam lined up 15 players from its vastly successful under-23 program while we had older legs. Not to say these old warhorses did not compete, because they did. And I think it is great that the old mainstays — James and Phil Younghusband, Patrick Reichelt, and Carli De Murga — scored. This just might be the last hurrah of the old guard (except for Reichelt) that saw us through a golden age of Philippine football.
We have to prepare early
This is something we can glean from our brethren in the national basketball team. Early preparation really helps. I know that Sven-Goran Eriksson came in late, but still.
Now we have our work cut out.
The defense needs some shoring up
Vietnam killed us with impeccable timing to beat the offside trap, speed, and 1-on-1 skills. All solo sorties to boot us from the tournament.
Our defense has been good (not great) all tournament long. We ran into a very good team, one of the pre-tourney favorites.
The Vietnamese were very organized and disciplined. They made good reads. The Philippines, though, exposed them and battled them to a standstill for most of the away game in Hanoi. Whether the response by Reichelt at the Panaad or the last-gasp goal by James Younghusband, it is something we can build on.
Which leads to this penultimate point. An all-important one too.
We have to take a serious, serious look into our grassroots program
We hear this time and again but it's all talk. We cannot keep making these bold gambits and hoping for miracles. There are no shortcuts to success. To wit, Vietnam's program is bright and full of potential. The Vietnamese qualified for the AFC Asian Cup with an unbeaten record and their under-23 squad reached the finals of the AFC U23 Championship. Fifteen of their under-23 players were lined up. And their Korean head coach Park Hang-So has done an incredible job.
The Philippine Football Federation's leadership (especially after its elections) have to really look into a solid and cast-iron road map to fulfilling the promise of the Miracle of Hanoi in 2010.
Now, I have always postulated this: Before we make serious inroads into world football, I think we have to conquer our own corner of the world, Southeast Asia, first.
Lastly, we want to thank the Azkals for this enjoyable ride
Stephan Schrock and Patrick Reichelt are fun to watch for their creativity and derring-do. Outside Chieffy Caligdong, Phil Younghusband has taken so many brutal tackles and battled bum stomachs and what but he has represented us with class and aplomb. If this is his last ride, then what a ride it is. It was certainly great to see him assist on a pair of goals and score one, too.
We have gone back to the elite competition of the Suzuki Cup. We have been there for a while now. We must be patient but also grow and take forward steps with everything we undertake.
And we too are thankful to the team, its management, coaches, and players. Thanks for making us dream.
For more sports coverage, visit the ABS-CBN Sports website.