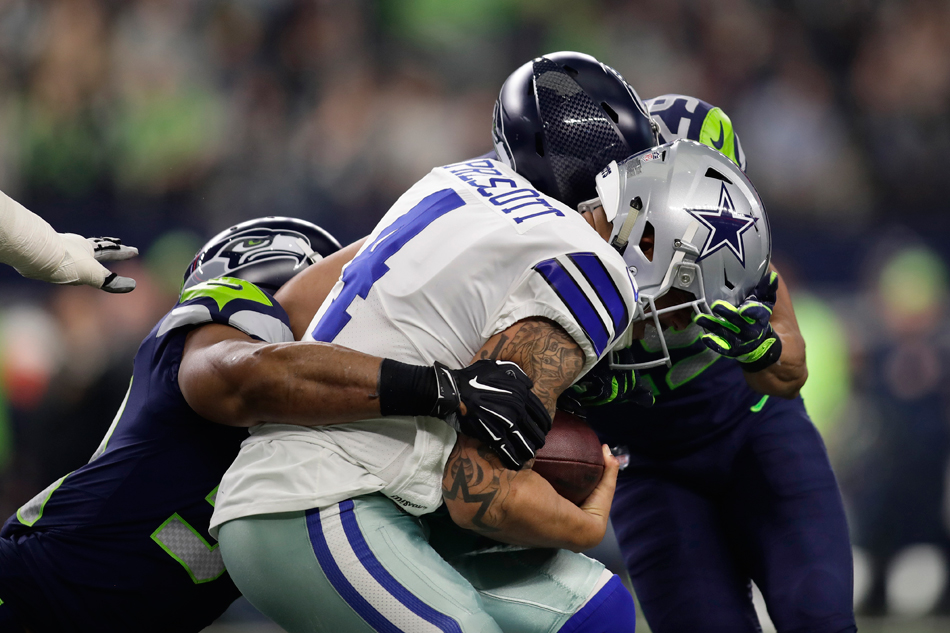 NEW YORK – Several changes to the NFL concussion safety protocol, including an unaffiliated neurotrauma consultant at the league command center for all games, were revealed Sunday by league officials.
The adjustments, backed by the NFL and its players union, were agreed upon December 11 by the NFL head, neck and spine committee and implemented last weekend.
"We are constantly looking at the protocol and how it's applied and trying to get better. The process happens throughout the season," said NFL chief medical officer Allen Sills.
A December 10 incident involving Houston quarterback Tom Savage and another last month involving Seattle's Russell Wilson are among the controversies that helped motivate the late-season changes.
The consultant at the command center will monitor games by broadcast coverage and assist in implementing protocol, including contacting team medical staffs on the sidelines to ensure they are aware of situations as they develop.
An extra neurotrauma consultant will be at all NFL playoff games and next February's Super Bowl in Minnesota so that one will be available even if another is occupied with a previously injured player.
Among other changes, an impact seizure will be treated as a loss of consciousness and force removal of a player from a game.
A player who stumbles or falls to the ground trying to stand, unrelated to an orthopedic injury, will be sent directly to the locker room for examination. If a player passes the exam, he could be allowed to return to the game.
Injured players are to be taken directly to a medical team member for a concussion assessment.
All players who undergo any concussion evaluation in games will have a follow-up evaluation conducted the next day by a member of the medical staff.
Entering Sunday, there have been 540 game day concussion evaluations conducted this season with two reviews.
js/dj
© Agence France-Presse
For more sports coverage, visit the ABS-CBN Sports website.