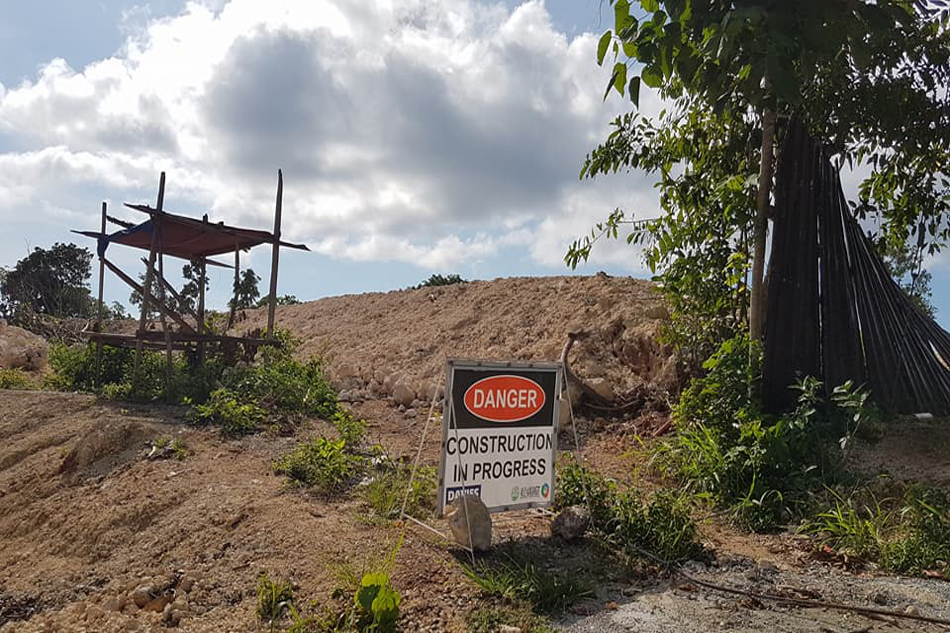 MANILA – Department of Local and Interior Government (DILG) Assistant Secretary Epimaco Densing III on Wednesday said the viral photo and video showing a leveled mountain in Boracay were taken before the April 26 closure of the island.
Speaking to ANC, Densing said an investigation discovered that what was posted were "old photos" and videos documenting the area.
"As of today, these are old photos while the videos are only documenting what is already present. But if we talk about activities, specifically cutting down of trees or flattening of certain areas, there have been none since April 26," Densing said.
He said the next part of the investigation will determine whether or not Costa Vista has the necessary permit from the Department of Environment and Natural Resources (DENR) to cut down trees.
"Like everyone else, we are also deeply bothered by such acts of total disregard of the government's effort to rehabilitate Boracay," Department of Environment and Natural Resources (DENR) Secretary Roy Cimatu said in a statement on Wednesday.
"Reports from our field office indicated, however, that said flattening was conducted prior to the Boracay closure and has since been stopped," he added.
To reinforce the government's commitment to uphold environmental laws, Cimatu ordered "a total stoppage of all constructions of any kind effective immediately."
A moratorium on the issuance of DENR permits was also ordered by Cimatu, exempting only those related to the on-going road widening projects by DPWH.
Cimatu appealed to the public to verify any report or posting online so as not to cause any misunderstanding.
Densing said the inter-agency Task Force Boracay will meet on Friday to assess the situation on the ground.