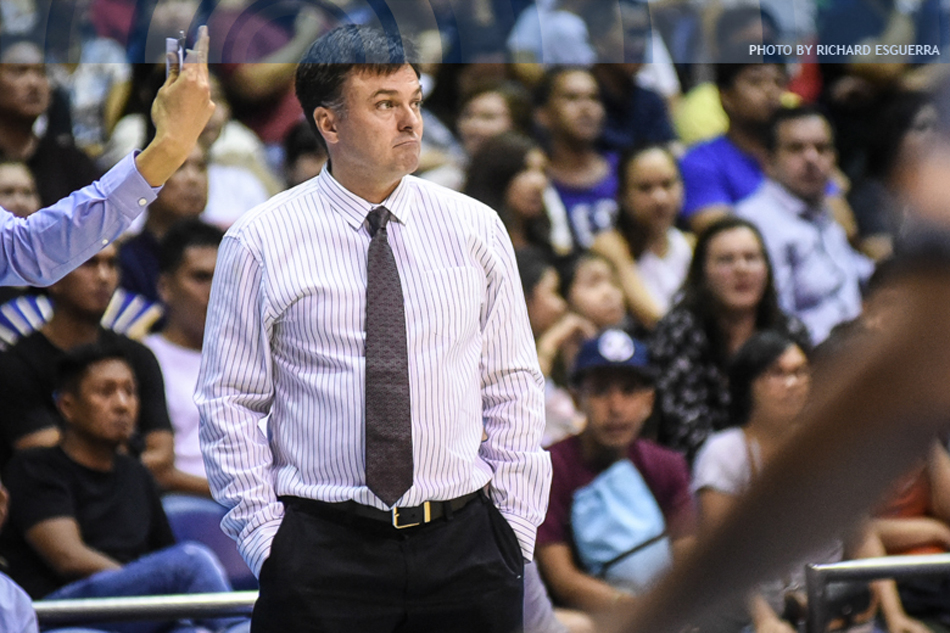 Alaska coach Alex Compton said he knows it would be tough competing against Magnolia in the 2018 PBA Governors' Cup finals.
The Aces lost 77-71 in Game 2 and found themselves looking at a 2-0 deficit in their best-of-7 title series.
"That's how expected the whole series to be like," said Compton, whose wards lost the series opener, 100-84.
"I thought for the most part we were solid defensively (in Game 2) . . . but we just got to be better."
But what Compton would like to see in Game 3 is referees keeping an eye on Magnolia back-court Mark Barroca and Jio Jalalon.
"Honestly I admire Mark and Jio but they gotta get their hands off. When they're shoving off and do karate chops, I mean, I have not publicly complained about the officiating. But those guys foul a lot and they don't get called for, we don't get free throws," said Compton.
"I'm all for good defense, i think those guys got great defense, but a foul's a foul. If they karate chop, they're pushing somebody or leave a foot or trip a ball handler, it's a foul."
For more sports coverage, visit the ABS-CBN Sports website.