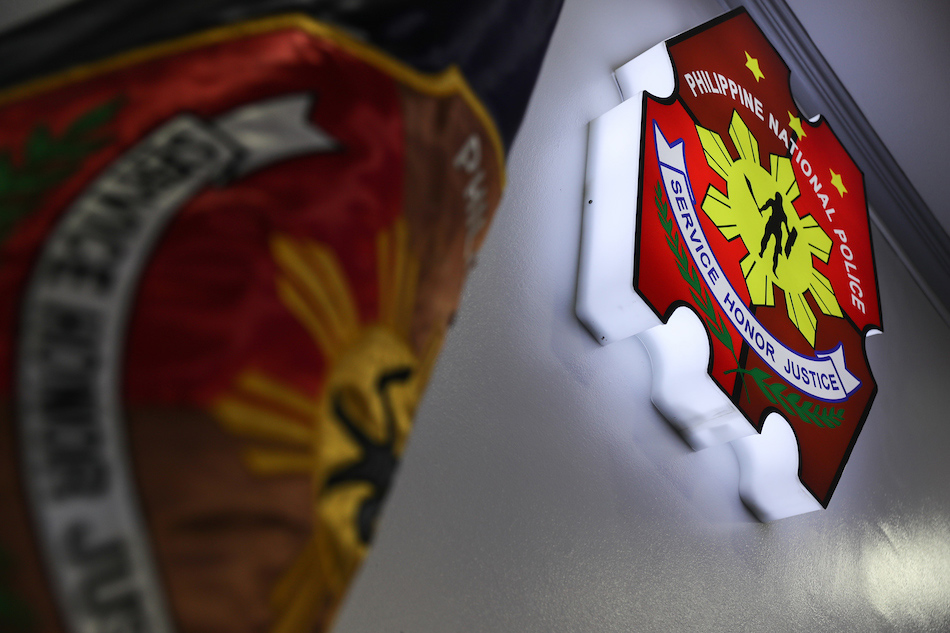 MANILA – The Philippine National Police (PNP) is looking into possible links of police officers to the illegal drug trade.
This, after a cop was killed while another is in critical condition in separate shooting incidents in Quezon City this week.
A police official assigned at the PNP Internal Affairs Service (PNP-IAS) in Camp Crame is in critical condition at the hospital when a gunman fired at him in Barangay Tatalon, Quezon City on Thursday night.
CCTV footage showed that Supt. Edgardo Cariaso left his office at 6:30 in the evening.
Another CCTV footage that captured his arrival in Barangay Tatalon showed that he was shot by a gunman as soon as he stepped out of his vehicle.
According to the Quezon City Police District, Cariaso was shot in his right ear and that he had an exit wound on his left cheek.
PNP chief Director General Oscar Albayalde said they were looking into Cariaso's possible involvement in the illegal drug trade. He said Cariaso was on the drug watch list.
"Sa amin sa PNP, if i'm not mistaken, more than 1,000 ang nasa watch list namin. The whole country 'yun, mahigit 1,000 'yan," Albayalde said.
(In the PNP, if I'm not mistaken, more than 1,000 are on our watch list. That's for the whole country, more than 1,000.)

The PNP-IAS said Cariaso served in its Planning and Research Division for 10 months.
He was previously a member of the Northern Police District's Drug Enforcement Unit.
PNP-IAS Inspector General Alfegar Triambulo said the primary duty of IAS is to conduct investigation on uniformed PNP personnel.
He said the unit audits the performance of police officers and undertakes spot inspections.
Triambulo said Cariaso confided in him three weeks ago that he had received death threats. He said Cariaso was "worried" that time.
"Ginagabi siya dahil hardworking siya. Kaya advice ko, maaga siya umuwi. Sabado't Linggo nandito 'yan, nagtatrabaho," he added.
(He would stay in his office until nightfall because he was hardworking. That's why my advice was for him to go home early. Saturdays and Sundays he was also here, working.)
PNP-IAS is not certain about where the death threat came from since Cariaso did not have any derogatory record before his transfer to the unit.
He said officers assigned to internal affairs undergo "rigid screening" and character and background investigation.
Triambulo said the unit would continue investigating the shooting.
PNP-IAS personnel have been receiving numerous death threats, especially at the height of the internal cleansing at the police force to rid its ranks of scalawags, he said.
Triambulo recalled that some 600 officers were relieved at the time.
He said the IAS itself needs internal cleaning, saying some officers were "linient."
"Nagagatasan daw ang mga may kaso, walang nangyari sa kaso (They milk money from those facing cases, and nothing happens to cases)," Triambulo said.
He said IAS is trying to change the negative image of the PNP. He said the unit has worked hard to achieve zero backlog in cases, posting a 97-percent case disposal rate in 2017.
Meanwhile, another police officer, PO3 Rufino Gapis, was killed in V. Luna Avenue, Quezon City on Wednesday night.
National Capital Region Police Office chief Guillermo Eleazar said they were looking at the drug angle as a possible motive for the killing.
He said Gapis, last assigned at the District Headquarters Support Unit, faced several cases involving internal discipline.
"'Yung sa possible involvement niya sa drugs, titingnan natin (We're looking at his possible involvement in illegal drugs). But we have to confirm and we will let investigators verify this first," Eleazar said.
On Monday, another police officer who was allegedly the protector of a drug lord died in a police operation in Dipolog City.
During a buy-bust operation of the PNP Counter-Intelligence Task Force (CITF), Supt. Santiago Rapiz was killed after he allegedly resisted arrest.
CITF Commander Senior Supt. Romeo Caramat Jr. said Rapiz was in the narco-list, or the roster of police officers tagged in the drug trade.
"Based on our information, he was one of the protectors of the Odicta drug syndicate when he was assigned in Region 6 and allegedly receiving P700,000 weekly from different drug personalities in Region 6. His name came out as drug protector when several high-value targets were arrested by PDEA (Philippine Drug Enforcement Agency)," Caramat said.