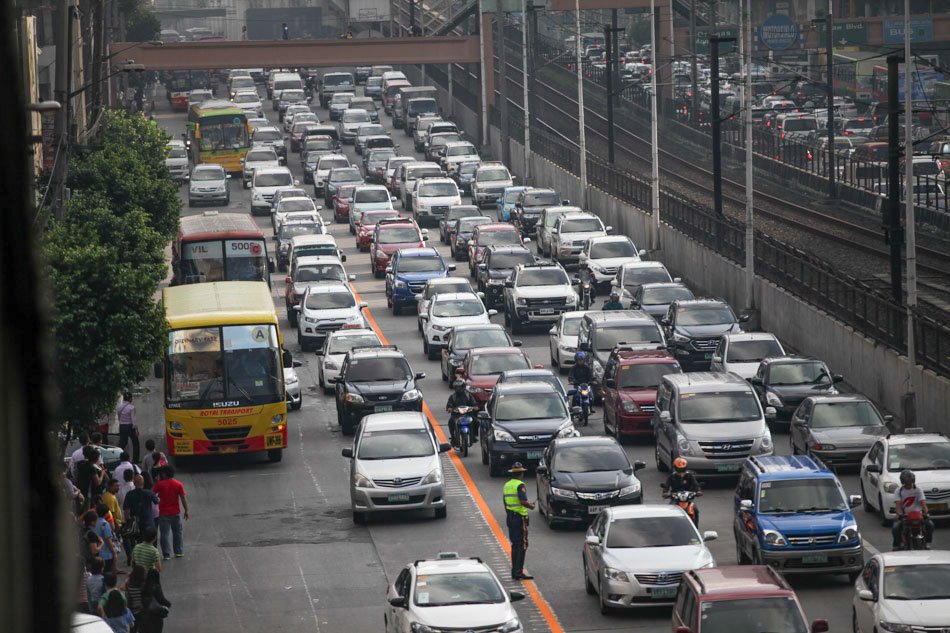 MANILA – Regulators put a cap on the number of ride-sharing cars after learning about "dual citizen" drivers who serve both Grab and Uber, the head of the Land Transportation Franchising and Regulatory Board said Sunday.
LTFRB Chair Martin Delgra III said over half of the total number of
transport network vehicle service (TNVS) from Uber and Grab are "dual citizens," which shows that the actual demand for ride-sharing services is much less than the "bloated" figures the agency earlier got.
"Whatever are the numbers — it could be 35,000 or it could be 77,000 (units) — but more than half of these are what we call dual citizens, meaning the TNVS is both Grab- and Uber-accredited. You can already imagine, the actual numbers running on the road, in so far as having to serve demand, is actually much less," he told ANC's Dateline.
Starting February 3, only 45,700 TNVS units will be allowed to run in Metro Manila, down from 125,000 units.
The LTFRB also capped maximum number of TNVS units allowed in Cebu at 500 and in Pampanga at 200. But TNVS applications in other urban areas were welcome, said Delgra.
Delgra said TNVS operators will also be prohibited from owning more than 3 units, as this runs counter to the ride-sharing model and is similar to taxi operations.
"If you are to be consistent to the ride-sharing model, whereby 'yung may-ari ng sasakyan siya rin ang supposed to be driver… you're not supposed to have 20 or 30 units," he stressed.
The LTFRB's ruling follows its decision to ban hatchbacks from ride-sharing services because these cars are supposedly less safe.
The LTFRB said it will come up with an "exit plan" wherein TNVS drivers who own hatchbacks can substitute their vehicles for other types of cars to retain their accreditation.