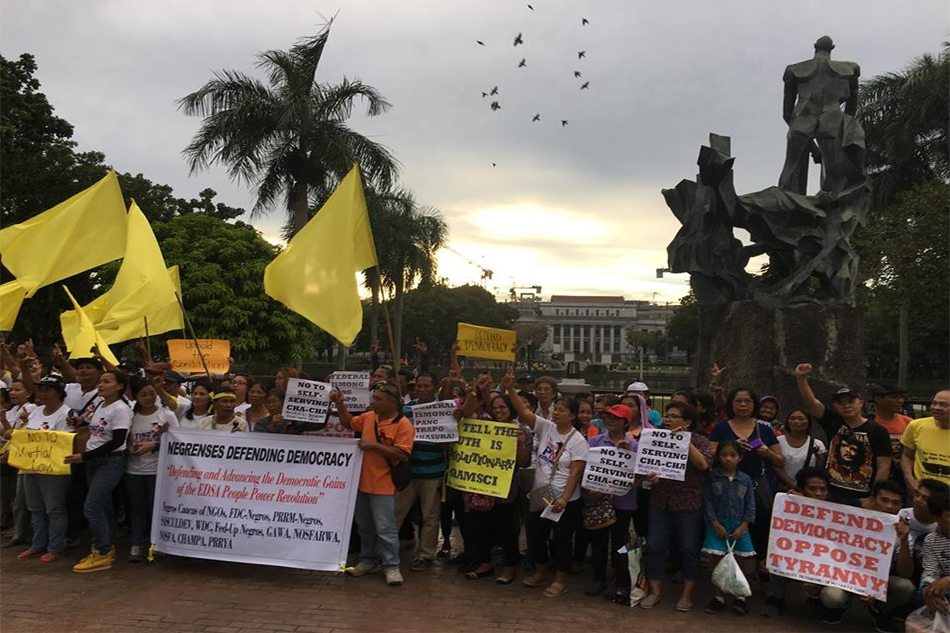 BACOLOD CITY — Civic leaders, together with former local officials, human rights group and students, gathered at at the Provincial Capitol Lagoon to protest charter change and the implementation of the new tax reform law as they commemorated the 32nd anniversary of the EDSA People Power Revolution.
Led by members of Tindig Pilipinas, the group claimed that a Congress-driven constituent assembly, which will pave the way for charter change and federalism, could lead to more anti-democratic and repressive measures from the government.
Former Negros Occidental Governor Lito Coscolluela, however, clarified that the simultaneous activity organized by the broad coalition "is never an intent to call for the ouster of the President."
"An ouster at this point will cause too much disruption. So rather than that, I am here to call for the restoration and strengthening of the power of the people," Coscolluela said.
The group wearing yellow armbands sang and lighted candles to symbolize the spirit of solidarity and nationalism.
Earlier, members of the Federation of Ubran Poor assembled at the Ninoy Aquino monument in Araneta Highway in celebration of the EDSA People Power Revolution.
The group expressed the need for unity among Filipinos to fight for democracy rather than be divisive.