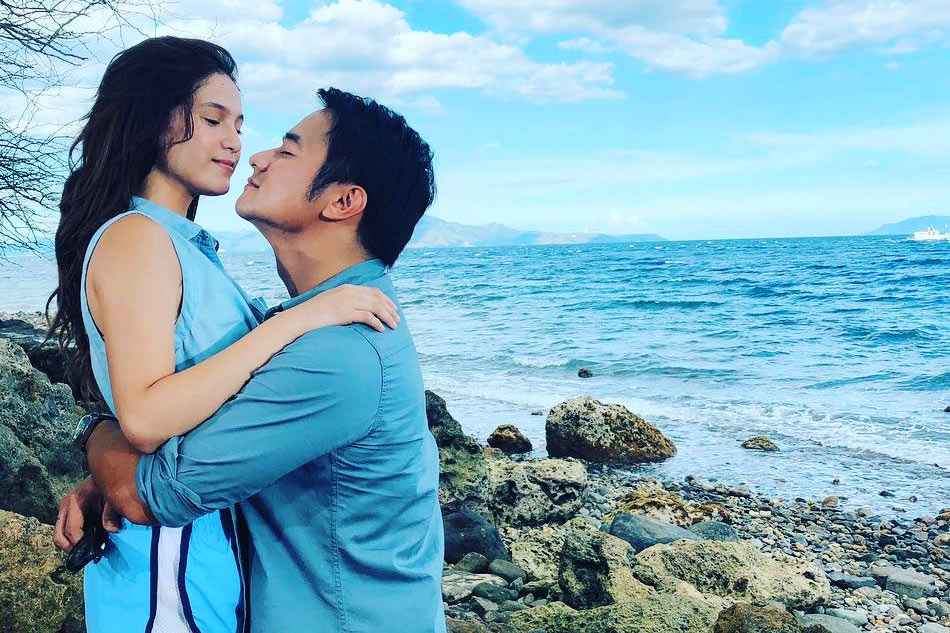 Amid the rumored rift between "Araw Gabi" stars JM de Guzman and Barbie Imperial, a cryptic tweet from the actress on Wednesday further stirred speculation surrounding their status.
"Young but not stupid," Imperial tweeted to her half-million followers.
Young but not stupid. 👌🏻

— Barbie Imperial (@barbieeimperial) November 27, 2018
The timing was not lost on her fans, who speculated that Imperial's message had something to do with de Guzman, with whom she was romantically linked until recently.
Hawk-eyed fans have also noticed that the two no longer follow each other on Instagram, fueling rumors of a reported beef.
Imperial remained vague with her tweet, but spectators were quick to connect the sentiment to an Instagram post of de Guzman just a day prior, where he apologized to his film leading lady, Rhian Ramos.
The two exchanged words of encouragement and gratitude, with de Guzman asking the actress to "stay strong" — an apparent reference to the flood of "bashing" they have been receiving, in light of rumors romantically linking him with Ramos.
At the time the rumor first surfaced, Ramos tweeted: "Wtf. Not true. Seriously children, I'm too old for this nonsense. Gimme a break already."
Whoever said "It's lonely at the top" prolly just forgot to make friends on the way up. 😋 climb that mountain right. #IWILL underarmourph
.
📷 ideaspotting @ Mayana Peak https://t.co/o8717wt77I

— Rhian Ramos (@whianwamos) November 26, 2018