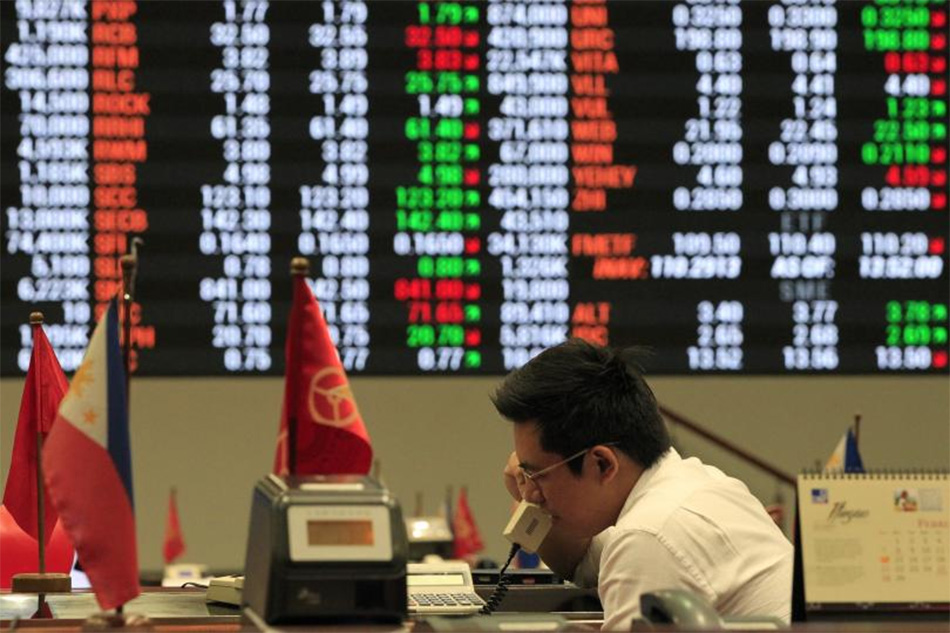 MANILA – Share prices closed higher on Friday, extending gains on relief over the Federal Reserve's tightening pace and strong corporate earnings.
The Philippine Stock Exchange Index was up 0.91 percent to 7,345.02.
R.S. Lim and Co president Ali Yu cited earnings reports from First Gen Corp, which reported a 19-percent jump in net income to a record $ 200 million last year and San Miguel Corp, which posted net income of P52 billion last year, up 80 percent.
Asian stocks advanced and looked set for their best week since July, while the dollar extended a slide that began after the Fed indicated it was unlikely to speed up monetary tightening.
MSCI's broadest index of Asia-Pacific shares outside Japan rose 0.3 percent and were on track to end the week with a 3.5 percent gain, its biggest increase since the week ended July 15.
Japan's Nikkei closed down 0.45 percent, ending the week with a 0.4 percent loss.
Chinese stocks slipped 0.6 percent as investors sought more evidence of a sustainable economic recovery, but indexes were set for a 1 percent increase for the week.
Hong Kong's Hang Seng index touched its highest level since August 2015 on Friday. While up only marginally on the day, it was on track for a 3.2 percent gain for the week, its biggest since September.