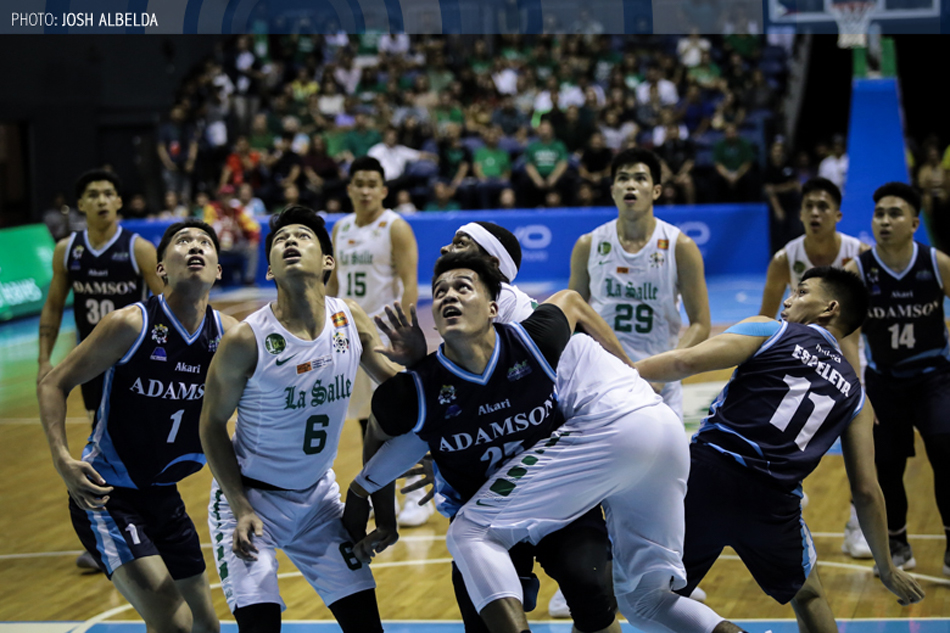 MANILA, Philippines – UAAP commissioner Atty. Rebo Saguisag explained in greater detail on Tuesday evening his decision to suspend the referees who worked in the controversial Final 4 game between De La Salle University and Adamson University.
All three referees were suspended following the game that saw the Green Archers rally from a 15-point deficit to beat the Falcons, 82-75, and advance to the UAAP Season 80 finals.
Adamson filed an official complaint regarding the game, citing the discrepancy in fouls as well as free throws.
In an interview on "The Score," Saguisag admitted that he also personally received plenty of complaints regarding the officiating of the game, not only from the losing team but even from "well-meaning friends."
"Definitely, I had to review and take immediate action," he said.
However, Saguisag clarified that his suspension of the referees was preventive and not punitive in nature. That is, it was not an admission of guilt.
"It's also in fairness to them," he explained. "Kasi may issue pa tayong ganito, tapos isasalang mo. Kawawa din sila. So it's both for the league and the referees."
In his interview, Saguisag also noted that the discrepancy in fouls and free throws may be due in part to the style of play by both teams.
Watch Saguisag's full interview here:
For more sports coverage, visit the ABS-CBN Sports website.