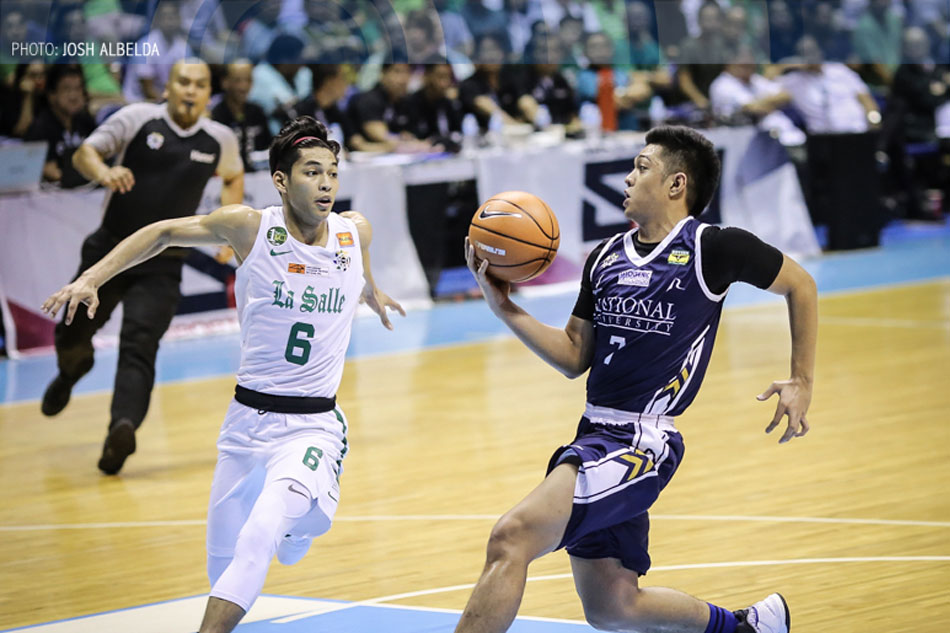 Playoff-bound De La Salle University clinched a twice-to-beat bonus in the next round with a 101-76 beatdown of National University in UAAP men's basketball on Saturday at Araneta Coliseum.
Ben Mbala scored 30 points to tow La Salle to an easy win, the Archers' 11th in 13 games.
The loss put NU on the brink of elimination, as the Bulldogs fell to 4-8.
(More details to come.)
(For more sports coverage, visit the ABS-CBN Sports website.)