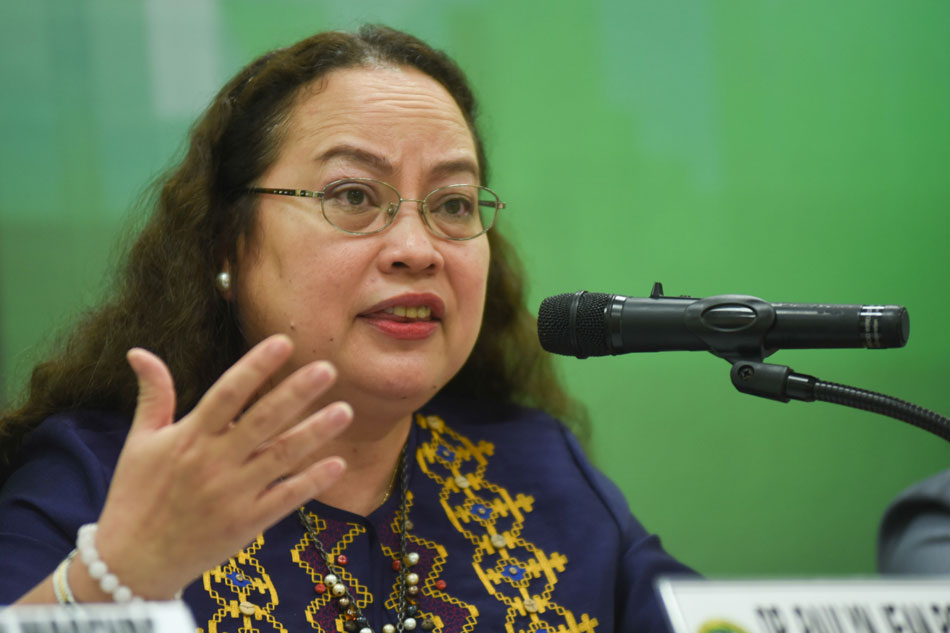 MANILA – Former Health Secretary Paulyn Jean Ubial on Thursday said her predecessor's husband asked her to allot an additional budget for controversial dengue vaccine Dengvaxia.
Ubial reiterated that she was "pressured" by Congress to expand the recently suspended dengue vaccine program.
"Again, during budget hearings I was pressured to expand to other areas and let me note that in the last budget hearing, and this is documented in Congress, that one of the representatives that asked me to buy more dengue vaccine and put it into 2018 budget is no other than Oscar Garin Jr.," she said, referring to the husband of former Health Secretary Janette Garin.
Ubial then quoted Oscar Garin's statements during a budget hearing on August 14, 2017: "Okay so the point ko lang you have to put additional budget dyan to comply for the third dose no…kasi wala kang item dyan, wala kang budget dyan for the dengue vaccines, you have to put additional dengue vaccines to continue this para hindi naman maprejudice yung first and second dose mo. Wala ang second question, hindi ito question, it's just a matter of policy siguro."
Ubial added that her confirmation as the head of the Health Department was "prejudiced" by the controversial dengue immunization program.
"I'm very positive about that, that my confirmation was prejudiced by this particular issue. That I strongly and openly opposed at the start and then when I was Health Secretary I tried to do damage control," she said.
Janette Garin meanwhile clarified that her husband was not a member of the Commission on Appointments.
"For the record, Oscar Garin Jr. is my husband at hindi po siya member ng Commission on Appointments," she said.