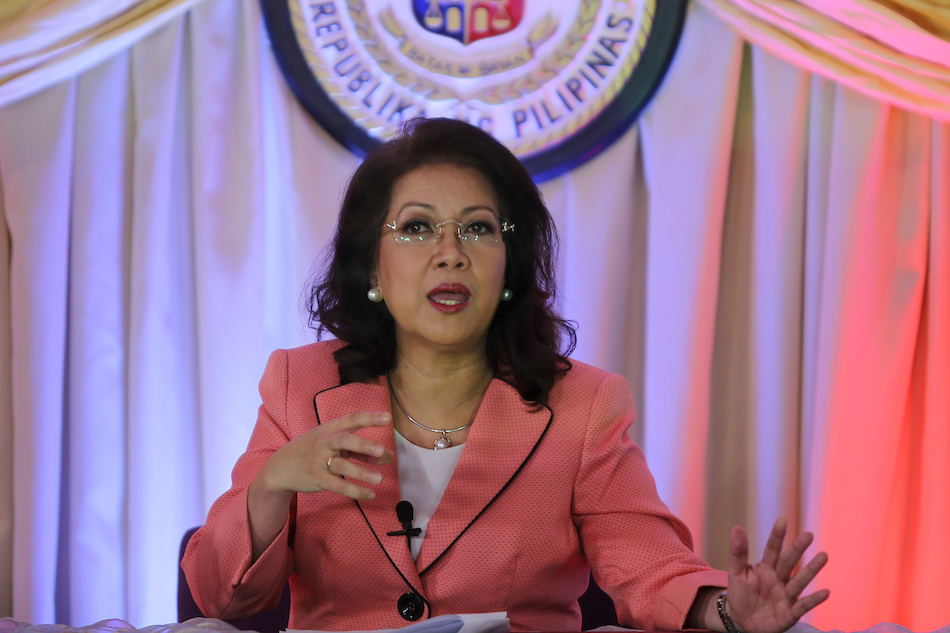 A group of anti-crime advocates has accused embattled Chief Justice Maria Lourdes Sereno of sitting on a case involving business tycoon Lucio Tan's Philippine National Bank (PNB).
The Volunteers Against Crime and Corruption (VACC) on Tuesday said Sereno received a letter from PNB regarding the bank's pending case against spouses Eligio and Marcelina Mallari over two parcels of prime commercial lots in San Fernando, Pampanga.
Thereafter, the case, pending before the First Division, which is Sereno's division, "no longer moved," the VACC alleged.
"From the time this letter was filed February 8, 2013, ang kaso hindi na gumalaw… kaya ito tumagal dahil inupuan ni Chief Justice Sereno ng SC. This case has been pending for 37 years," said Eligio Mallari, a former commissioner of the Commission on Human Rights (CHR).
Mallari was accompanied by Atty. Manuelito Luna and former Negros Oriental 2nd district Representative Jacinto Paras, key figures in the VACC-Vanguard impeachment complaint against Sereno which was junked by the House Justice Committee.
The committee found sufficient form and substance in a separate complaint, filed by lawyer Lorenzo Gadon.
Mallari said he came forward to bring the attention of the public to Sereno's integrity problem.
Paras said PNB's letter was "improper" because it may influence the outcome of the pending case.
"Ito ay germaine sa impeachment proceedings. Itong PNB, which is owned by [a] certain Chinese businessman, is maaaring protektahan si chief justice… Galing kay Atty. Mallari, there is a possibility that they might influence the outcome of the impeachment.
"Base sa kanyang (Mallari's) conjectures or feeling na itong businessman might work to protect Sereno," Paras said.
"We are not saying that this is absolutely true, but it is worth looking into," he added.
In its letter to Sereno, the PNB, through its Vice-president for Litigation Division – Team B, Antonio M. Elicaño, sought Sereno's help and that of the Supreme Court in identifying a person who allegedly interceded on behalf of spouses Mallari. This unidentified person allegedly approached San Fernando, Pampanga Regional Trial Court Branch 47 Presiding Judge Edgar Chua in connection with the case.
Mallari wrote the House Justice Committee, through its chairman, Oriental Mindoro Rep. Reynaldo Umali, on December 11, attaching his verified complaint-affidavit charging Sereno of culpable violation of the Constitution, graft and corruption, and betrayal of public trust.
While aware there is already an ongoing impeachment proceeding against the chief magistrate, Mallari and the VACC said the complaint-affidavit may still be appended to the present case.
The House Justice Committee is conducting a series of hearings to determine whether there is probable cause to bring Sereno to trial before the Senate, sitting as an impeachment court.
Sereno's lawyers have not given her side to this allegation, as of posting.