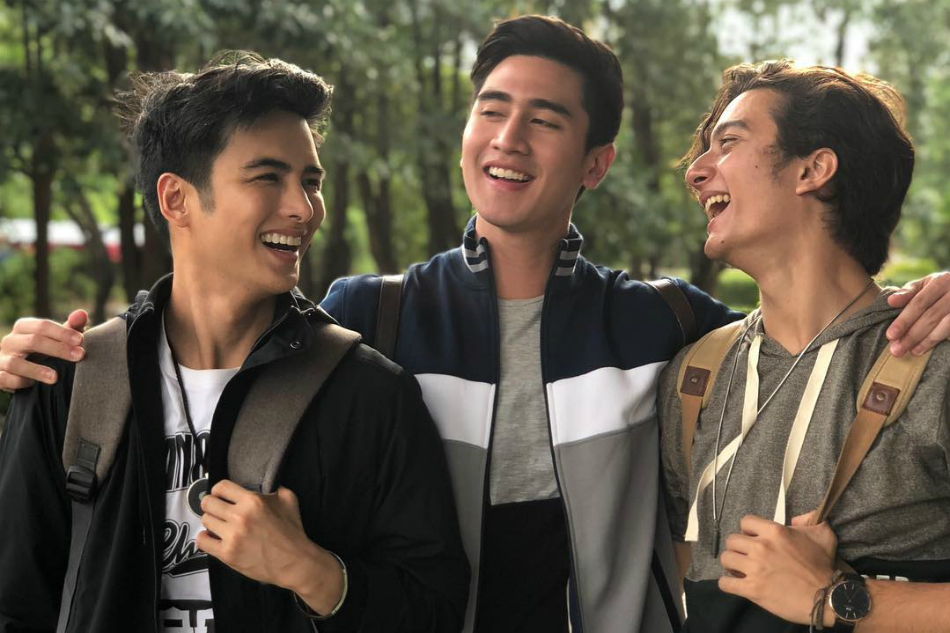 Filipino actor Teejay Marquez considers himself a Ryan Bang of sorts in Indonesia — that is, a foreigner who joined local showbiz and has learned the country's native language.
Marquez, 25, drew the comparison with the Philippines-based South Korean actor in an interview with Push, when asked how he would rate his mastery of speaking Bahasa.
"Diretso na ako magsalita pero 'yung accent they find it funny kaya parang kahit anong sabihin ko natatawa sila. Comedian ba ako? Sige na nga!" he said, laughing.
Having started his acting career in Indonesia in 2016, Marquez recalled that he initially had daily lessons with a tutor to become fluent in the native tongue. But as his projects became more demanding, he had to be given a private teacher who could accommodate his schedule.
That became especially beneficial when Marquez joined the cast of "Siapa Takut Jatuh Cinta (STJC)," the Indonesian remake of the widely popular Taiwanese drama series "Meteor Garden."
Marquez played Sean, one of the F4 members, according to Push. To Filipinos, his role would be familiar as the counterpart of Xi Men, portrayed by Ken Chu in the original "Meteor Garden."
"STJC" ran for eight months until October 2018, Marquez said.
Pointing out he watched the ABS-CBN broadcast of "Meteor Garden" in 2003, Marquez said, "I had this idea of the story and sobrang excited ako nu'ng nalaman ko [na nakuha ko 'yung role], kasi big deal dito sa atin 'yun."
That he was cast alongside big-name stars in Indonesia was a case of several factors aligning. Marquez previously co-starred with the lead actor whose role is equivalent to Dao Ming Si, Verrel Bramasta. He credited Bramasta for helping him score his role in "STJC," which had also been scouting for fresh faces to star.
"Noong nagsimula na mag-promo, gumawa na ako ng looktest, doon na nag-sink in na iba itong project ko ngayon, I knew it was going to be big kasi mga high-end 'yung mga kasama ko," Marquez recalled.
Marquez is currently in the Philippines for the holidays, Push reported, and is expected to continue his acting career in Indonesia.
He is also preparing for the December 2 Blue Ant Extreme Spartan Race, which will be held in Malaysia. Set to join the beginner's run, Marquez will be one of the athletes representing the Philippines in the international event.