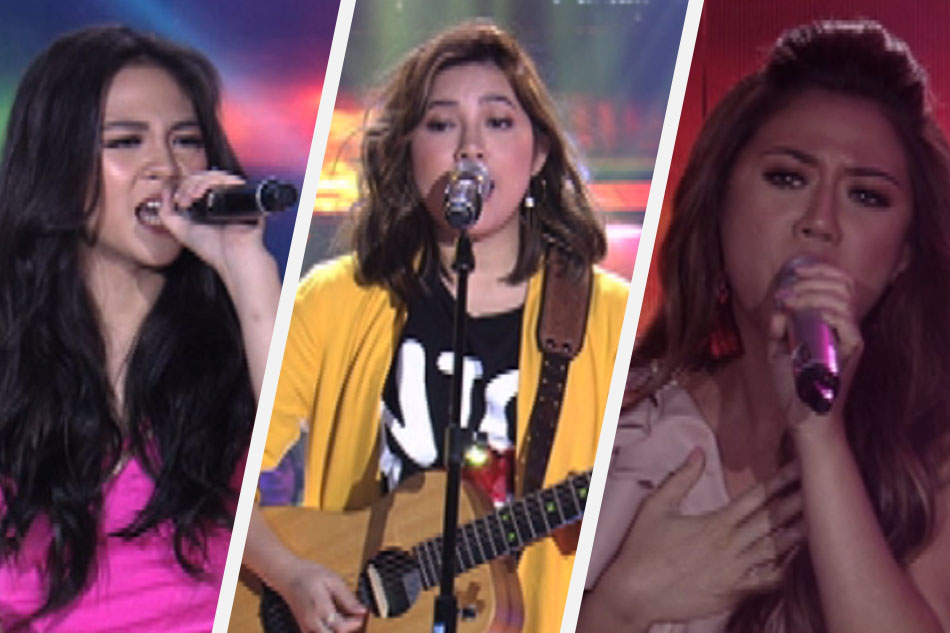 The Himig Handog 2017 songwriting contest officially kicked off on "ASAP" this Sunday.
Three of the 10 finalist entries were performed live, as part of the preliminary part of the competition.
You can check them out below:
1. "Naririnig Mo Ba"
Morissette delivered LJ Manzano and Joan Da's emotional tune, which the two dedicated to a friend they lost recently.
2. "Titibo-tibo"
Moira dela Torre performed this fun track from Libertine Amistoso about a lesbian, who finds herself acting more lady-like after falling in love with a guy.
3. "Wow na Feelings"
This EDM-infused song about a man who confessed to the woman he loves a tad too late, finding out that she's already engaged, rounded up the first three. It was interpreted by Janella Salvador.
Three other entries, including a song interpreted by Iñigo Pascual, will be performed next week.
You can also check out the recorded versions of all the entries on the official YouTube channel of Star Music.