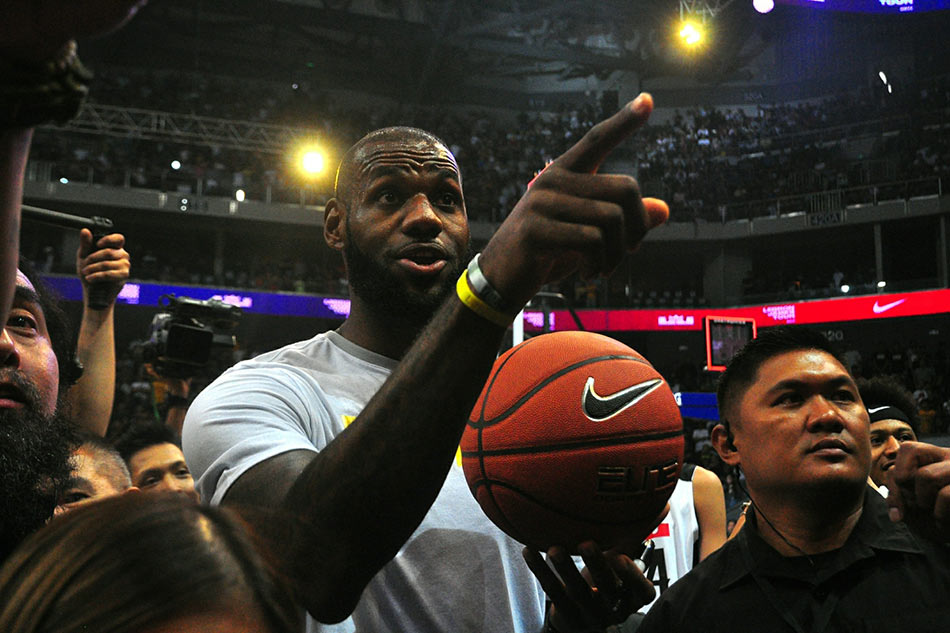 MANILA, Philippines – Over the course of his 14-year NBA career, LeBron James has played with several noteworthy teammates – including future Hall-of-Famers like Dwyane Wade, Shaquille O'Neal, Ray Allen, and Chris Bosh.
Yet when asked by ABS-CBN S+A reporter Migs Bustos about the most influential teammate he's ever had, none of the NBA superstars made the cut for the "King."
Instead, James cited his high school teammates from St. Vincent-St. Mary in Akron, Ohio as the ones who have had the greatest influence on him – even up to now.
Watch his explanation here:
James' friendship with his high school teammates – Dru Joyce III, Romeo Travis, Willie McGee and Sian Cotton – was chronicled in the 2009 documentary "More Than A Game."
For more sports coverage, visit the ABS-CBN Sports website.