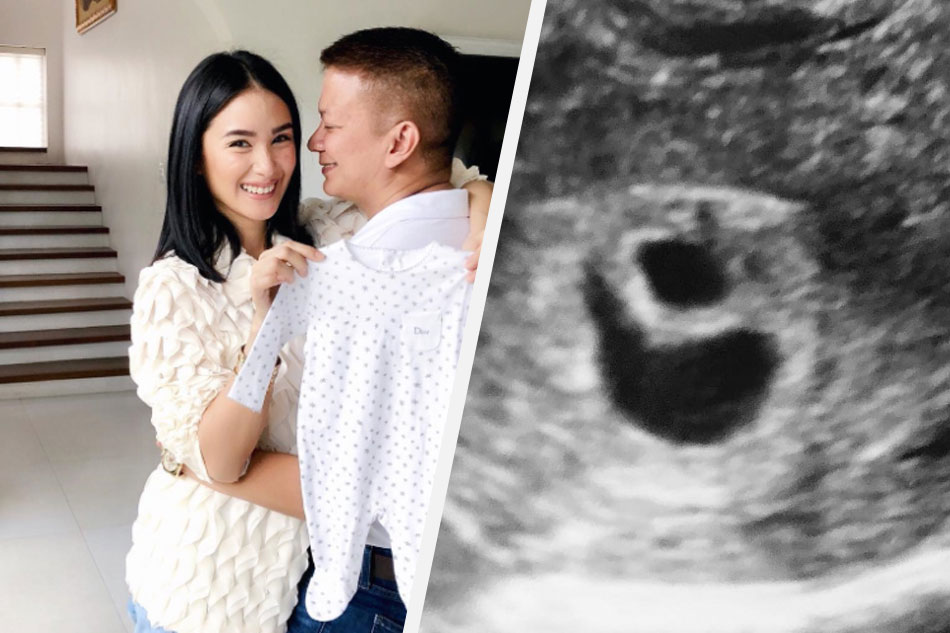 She was shocked to find out that she was expecting twins.
Devastatingly though, Heart Evangelista revealed that she will not get the chance to raise both of them as one died in her womb.
Sharing the tragic news on Instagram this Thursday, the actress said: "Our hearts were heavy at the thought but we knew we had to focus on the good."
Posting a picture of her first ultrasound, she added: "This is the first photo of the twins where you can see the other embryo who is healthy and showing more positive signs of development.'
"If there's one thing I've learned about motherhood this early on it's that it won't always be sunshine and butterflies, sometimes there will be cloudy moments," she continued.
"But it's these ups and downs that I know will make me a stronger Mom. We now have a little angel up there and I trust that God is with us on this beautiful journey."
"I have to thank my wonderful husband who really has been my partner through it all. There is no one else I would rather do this with," she concluded.
Evangelista first announced that she's expecting her first child with husband, Senator Francis "Chiz" Escudero, last Saturday.