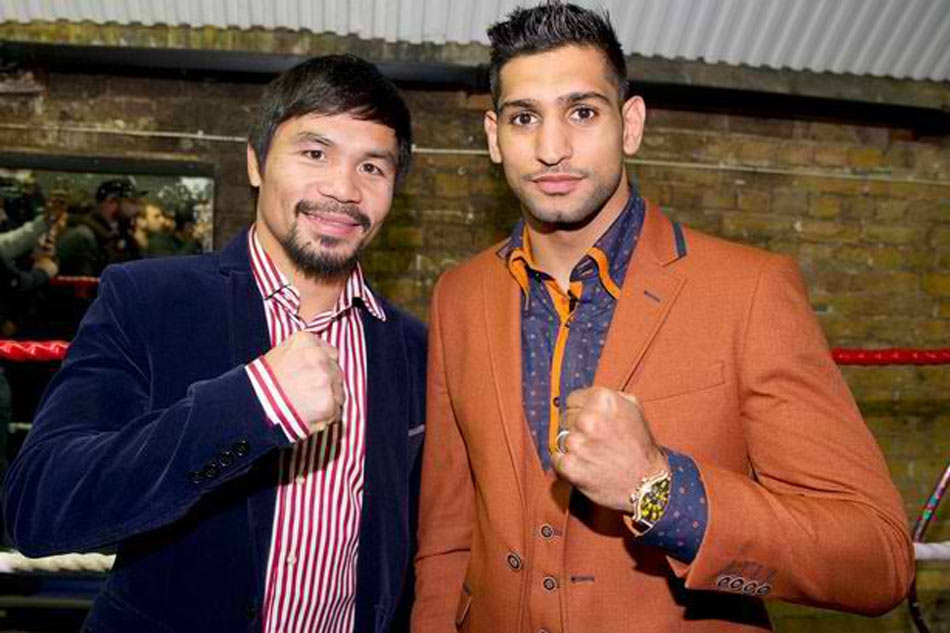 Unbeaten welterweight champion Keith Thurman believes Amir Khan has a decent chance of pulling off the upset against Filipino boxing icon Manny Pacquiao, should their fight ever happen.
The proposed Pacquiao-Khan bout, scheduled for May, fell apart as investors were unable to produce the funds necessary to hold the event in the United Arab Emirates. 
Both fighters are now in limbo, with Top Rank chief executive Bob Arum saying Pacquiao may still fight later in the year against a yet-to-be identified foe.
Thurman (28-0, 1 no contest) believes the fight would have been "interesting." Khan was pegged as an underdog against Pacquiao, with analysts noting that the British boxer's "glass chin" would make him vulnerable against the powerful "Pacman."
"Some people think that Amir Khan can't take a punch, so Manny Pacquiao should be able to stop him," Thurman said in an interview with Jenna J of On the Ropes Boxing Radio.
"Other people would say that it's a challenging fight for Manny Pacquiao. He's not that big of an individual, and Amir does have the height and reach advantage over him, and Amir knows how to box," he added.
Thurman, who holds the WBC and WBA welterweight belts, pointed out that Pacquiao has traditionally struggled against skilled boxers, pointing to his May 2015 loss to Floyd Mayweather Jr. as a prime example.
"Styles-wise, some people would favor Amir Khan as long as his defense doesn't loosen up and Pacquiao doesn't hit him with a big punch," he said.
Moreover, Khan has shown an ability to withstand sluggers before. One of his most impressive performances had been against Argentina's Marcos Maidana in 2010, which earned Fight of the Year honors. There, Khan recovered from a beating in the 10th round to win a decision.
Thurman said that Pacquiao is a better boxer than Maidana, who is primarily known as a slugger, but he would not be surprised if Khan manages to get the same result against Pacquiao as he did with the Argentine.
"The fact that Amir Khan pulled out the Maidana fight, he may pull out the Pacquiao fight," said Thurman.
(For more sports coverage, visit the ABS-CBN Sports website.)